Siem Reap Cambodia: Neak Pean and Banteay Srei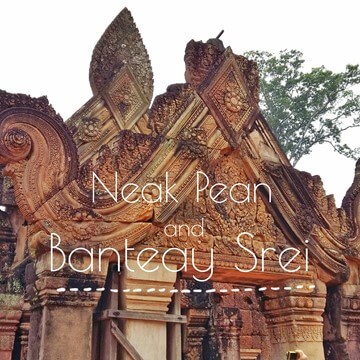 Neak Pean and Banteay Srei are also included in the temples that I visited during my large circuit tour in Angkor Archaeological Park. It was Neak Pean is an artificial island with a Buddhist temple in the middle, it was built during the reign of King Jayavarman VII. Banteay Srei is that farthest temple among all, it took us 40 minutes of tuk tuk ride before we reach the place. Banteay Srei is considered as the jewel in the crown of Angkorian Art.
Neak Pean
Neak Pean means "coiled serpent", which encircled the temple. The mean purpose of this temple is healing, the ancients believed that when you go to the pool of the temple you elements will be in balance, thus curing diseases. It is photogenic during the wet season if the pool is filled with water.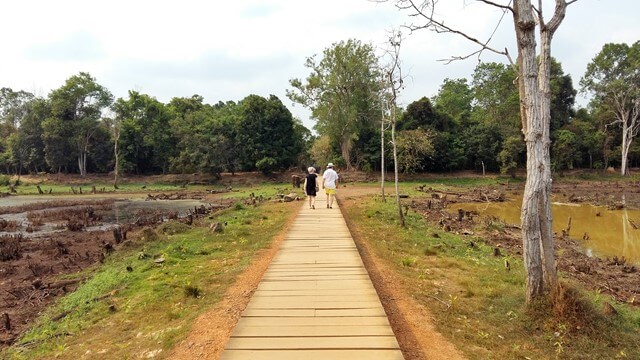 Neak Pean is based on Hindu belief of balance. The temple sits in the middle of a lotus pattern if four pools, represented as four elements; fire, water, air and earth.
Banteay Srei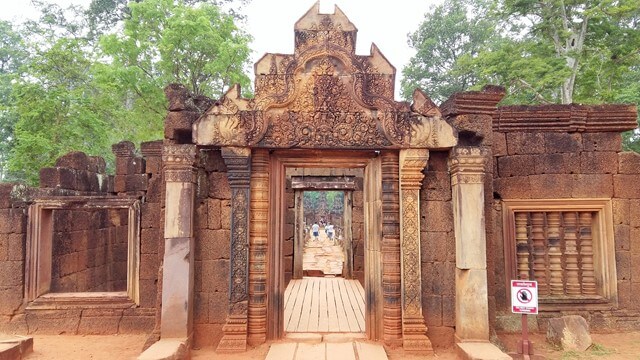 Banteay Srei means "Citadel of Women", and it is said that the bas-reliefs were so delicate that have been carved by a women. The bas-reliefs are well-preserved which depicts scenes of the Hindu tales. Banteay Srei is a major temple that was not built for the king, it was built for his counselors. It is a Hindu temple dedicated to Shiva.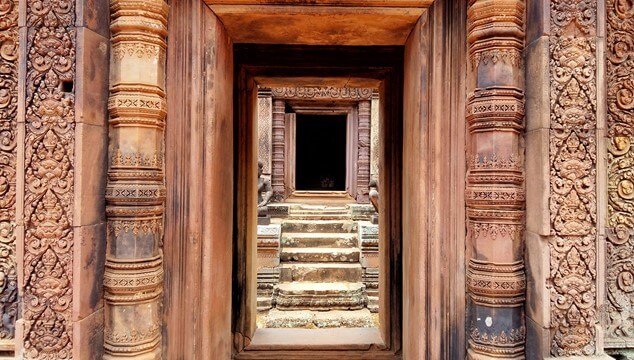 Banteay Srie's style is a mix of archaic and innovation. The whole temple were made from red sandstones and bricks. The place has a lot of intricate carvings and tiny dimensions of the architecture.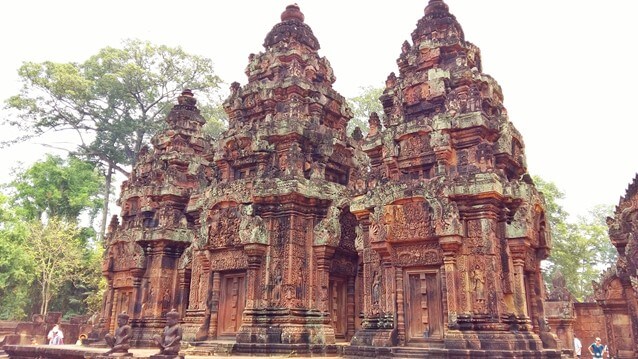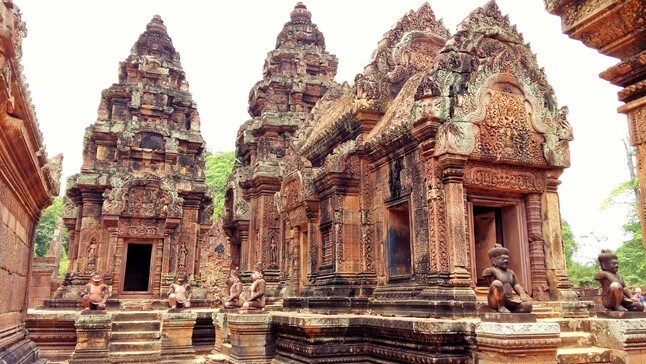 The temple consists of three concentric rectangular enclosures. The inner enclosure contains thesanctuary, consisting the entrance and three towers. It also contains a two building or which they call as the library.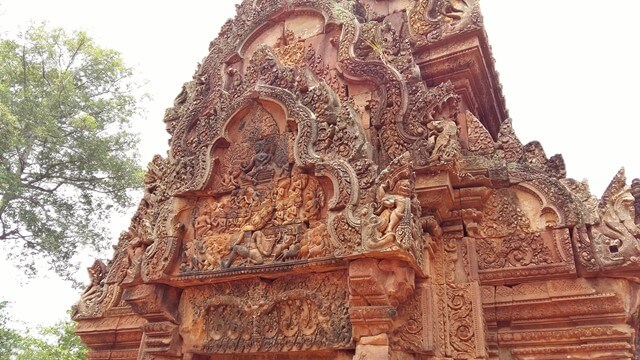 Every enclosure has a different pediments, the pediments shows Hindu tales through intricate carved bas-reliefs. The pediment at the top shows the burning of Khandava forest. I don't know why they have to carve the story of a burning forest. But hey, whoever did that very hard carved art, Good job!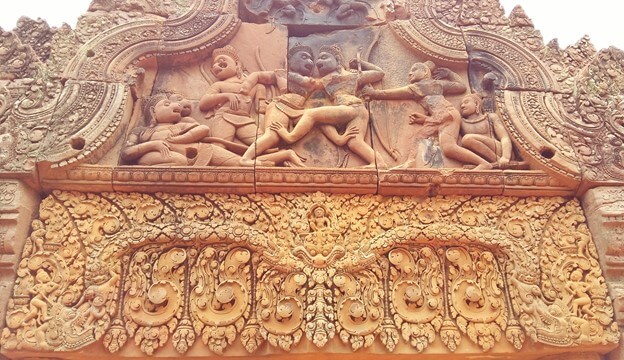 I really enjoyed starring at the pediments of each closure, the carved arts are really amazing. It is really the jewel of the crown of Ankorian Art. There are a lot of things to do around the Banteay Srei community, you can go fishing, sightseeing and eat. You can also read about the detailed history and information of Banteay Srei in their center.
Siem Reap Cambodia Trip:
For centuries patients have tried sundry herbal supplements for ED – the repeated inability to get an hard-on firm enough for sexual intercourse. One recent study found that ED affects 140 million men worldwide. If you're concerned about erectile problem, you have to study about how much does levitra cost. Is it possible to prevent ED? Occasionally humanity are looking for remedies to determination sexual heartiness problem. When you buy medicaments like Cialis you have to ask your pharmacist about levitra cost per pill. Several companies describe it as levitra prices. However, you must check with your physician to see whether one of these remedies is a suitable choice for you. Additionally most side effects vary depending on the patient's diseaseage and other factors.