Border Crossing: How to go to Bangkok from Siem Reap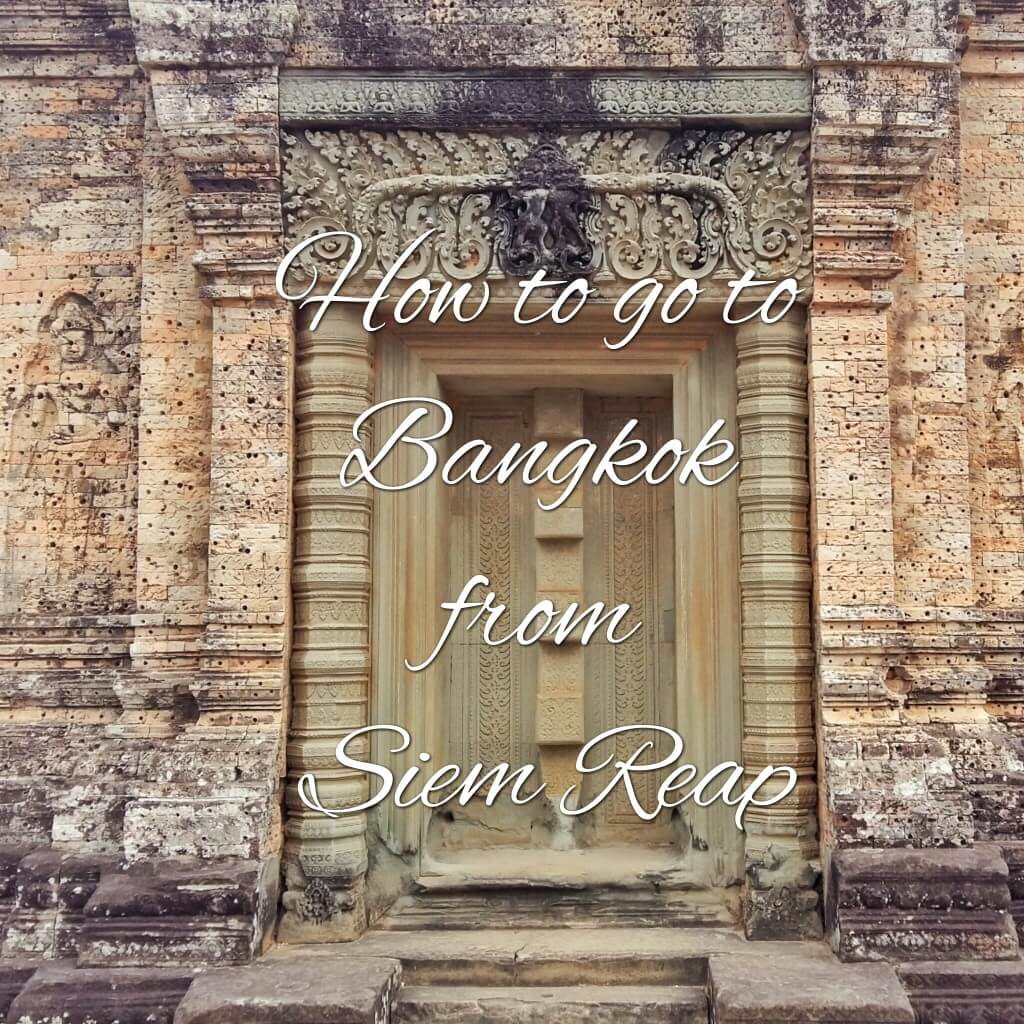 Border crossing is a new experience for me. The thought of crossing the border from one country to another was just scary for me, maybe because I've always lived in an archipelago country. So to help other travelers in their border crossing to Bangkok from Siem Reap, here's a how-to blog post that will help you on your trip.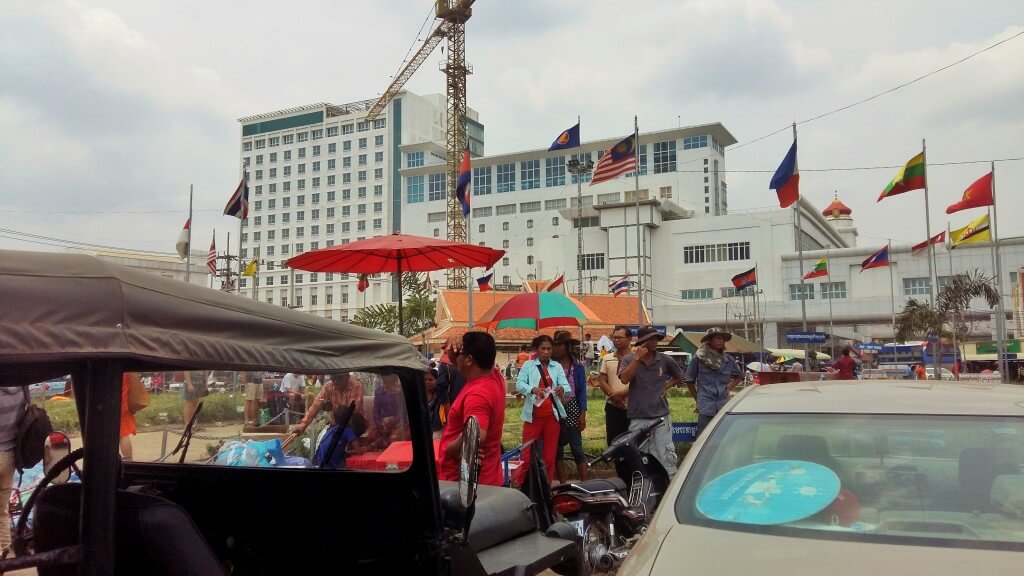 Poipet, Cambodia to Aranyaprathet, Thailand
Here's a step by step guidelines to border crossing from Siem Reap to Poipet, Cambodia going to Aranyaprathet then Bangkok, Thailand.
1. Ride a bus or van from Siem Reap going to Poipet.
From Siem Reap, there are a lot of choices to reach Poipet. You can book a ticket in a bus or van. I rode a van going to Poipet, because I want it to be comfortable and less hassle. I booked a ticket from a travel agency somewhere in Siem Reap. I forgot the transportation company, but I think it's the only direct van company in Siem Reap. It cost me $35, a van ride from Siem Reap to Khao San Road in Bangkok. The advantage of this is they'll pick you up on your hotel and it comes with complimentary water. They usually pick you up around 8AM or 9AM in the morning.
2. Get a Cambodia departure stamp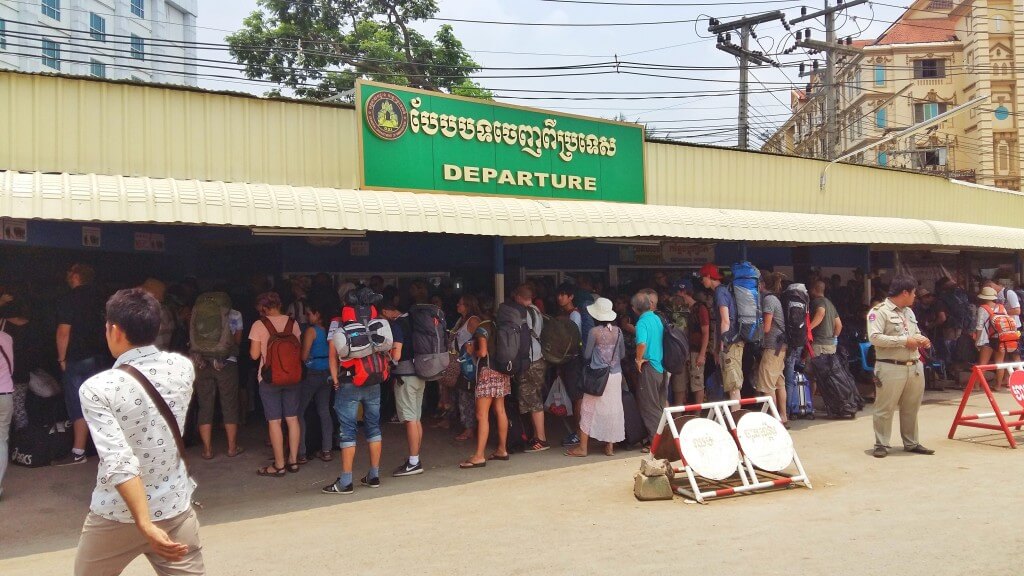 You'll arrive in Poipet after 2-3 hours of ride. There's this colored tape that they'll put in your chest as a mark after crossing the border of Thailand. You just have to keep it for the entire trip. After that, you have to get your departure card and line up in the departure area. The immigration officer will stamp your passport to exit Cambodia.
3. Get out of the office and go to find the Thailand immigration office
Go pass through the Cambodia arch and find your way to Thailand immigration office. You'll find it in your left side. Or you just have to follow other travelers where to go, that's just what I did. Get your arrival card from a guy outside the office before going there.
4. Get a Thailand arrival stamp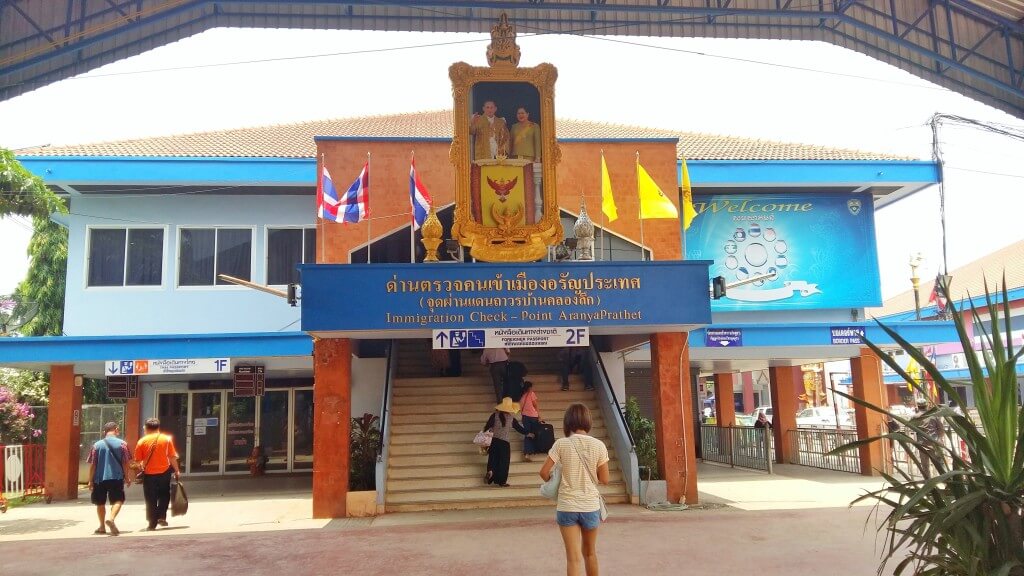 That's the building you need to find, that's the Immigration office. After filling out your arrival card, fall in line inside to get your arrival stamp. Remember, there are no fee for Filipino Passport holder to get to Thailand. Just be patient because the line is too long.
5. Get out of the office and find your transfer
Look for other travelers with the same colored tape in your chest. What we did is we gather in a single spot and wait for our transfer. A jeep picked us up on that area and bring us to the van terminal that will take us to Bangkok. There's a canteen on that terminal so go grab yourself a Pad Thai!
6. Ride the van going to Khao San Road, Bangkok, Thailand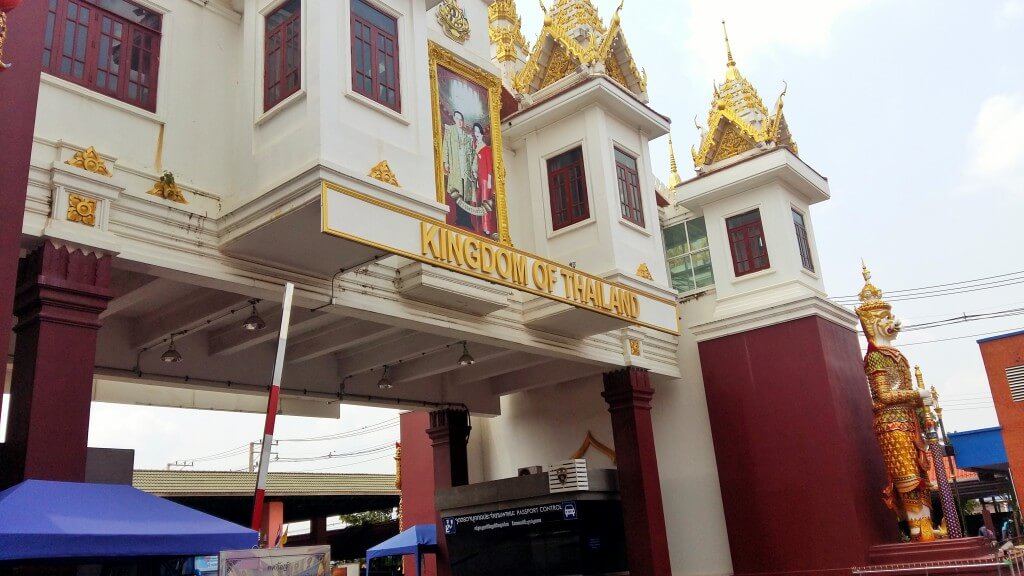 The van will drop you to Khao San Road in Bangkok. The ride will take you 3-4 hours from Aranyaprathet to Bangkok.
TIPS:
For Filipino passport holder, you don't need to pay anything and get your Thailand visa
Beware of scammers
Protect your belongings
Bring a pen for arrival and departure card
Observe other travelers, that will help you on crossing borders because that's what I did
Don't be afraid to ask, just choose the right person to ask
For centuries patients have tried sundry herbal supplements for ED – the repeated disability to get an erection firm enough for sexual intercourse. One recent study found that ED affects 140 million men worldwide. If you're concerned about erectile problem, you have to study about how much does levitra cost. Is it possible to prevent ED? Occasionally men are onlooking for remedies to resolve sexual health problem. When you buy medicaments like Cialis you have to ask your dispenser about levitra cost per pill. Several companies describe it as levitra prices. However, you have to check with your doc to see whether one of these remedies is a suitable choice for you. Additionally most side effects vary depending on the patient's diseaseage and other factors.