Mt. Damas (via Papaac trail) | Itinerary and Budget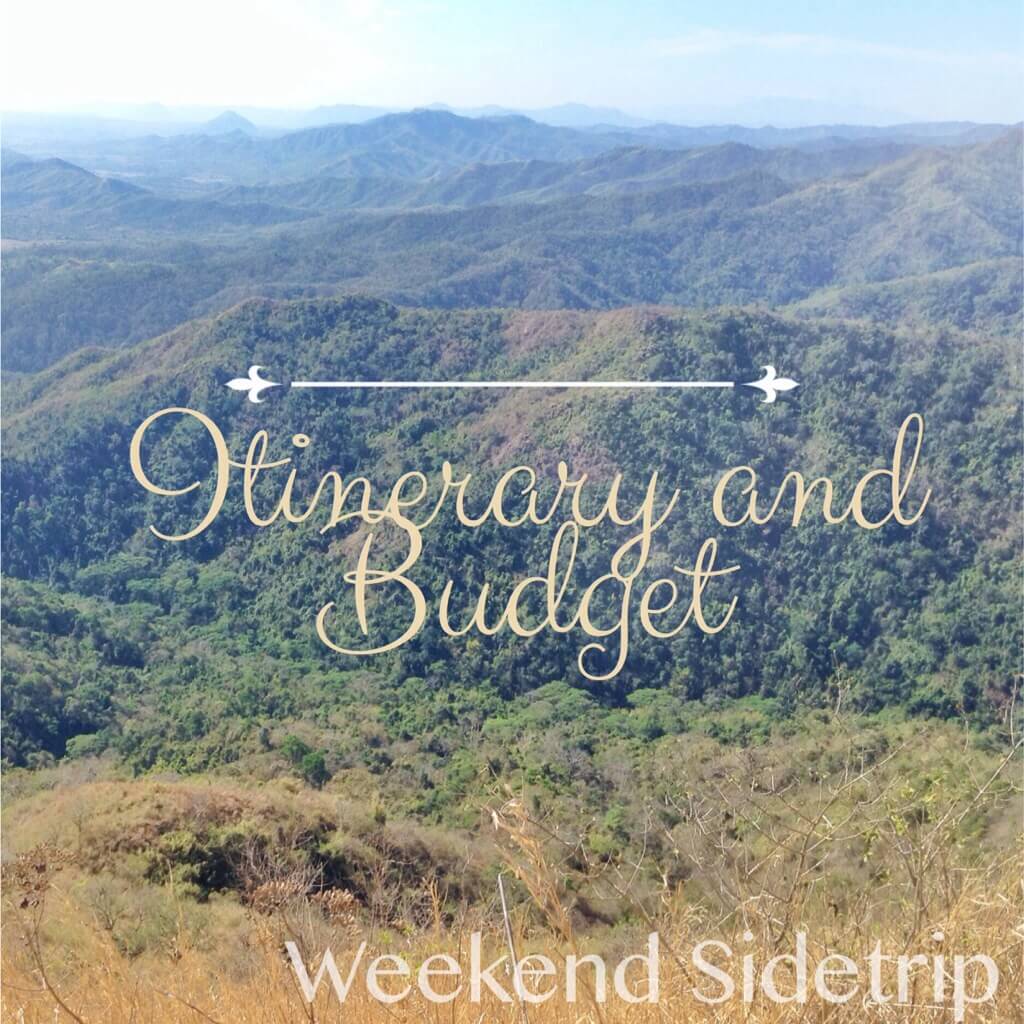 Itinerary and Budget for Mt. Damas (658+ masl)
BACKGROUND: Mt. Damas is situated near the border of 3 Tarlac towns: Mayantoc to the southeast, Camiling to the north and San Clemente to the west. The trek starts off at the Dueg resettlement – a relocation site established after the Mt. Pinatubo eruption. Although there were original settlers before the eruption almost half of the population in the community were resettled from the various towns that were hardly hit by the eruption and the lahar flow.
TRIVIA:
Because of the unavailabity of commuting vehicle to and fro the resettlement. The people of Dueg alternatively use another trail leading to Barangay Papaac. So if you are up to the challenge, you can jump off from Papaac this time adding 2-3 hours from the first day itinerary.
The first climb of Mt. Damas was held in August 1-2, 2009 together with some guests from the Philippine Outdoor Tribe. The first dayhike of Mt. Damas, following a Papaac-Papaac circuit that traversed Mt. Damas to Ubod Falls, was held in July 15, 2012 in a hike that was organized by the blogger and hosted by GAME-NEST.
Most of the photos used in this article where from the recent climb. We were together with some guest climbers from Noypi Exchange Mountaineer. Pictures courtesy of Sir Kevin Manuel.
Ironically, the jump-off (Dueg Resettlement) and Mt. Damas almost has the same elevation.
Day 1
0600 : Assembly at Solid North Station Cubao
0700 : ETD to Camiling, Tarlac
1000 : ETA Camiling, Tarlac
1030 : ETD to Brgy. Papaac via Jeep/Trike
1100: ETA Brgy. Papaac
1200: Star Trek
1600: ETA Summit / Pitch tent
1700: Sunset
1800: Dinner/Socials
Day 2
0530 : Wake-up call/Sunrise(Sea of clouds?)
0630 : Breakfast
0800 : Break camp
0830 : Start trek to ubod falls
1145 : ETA, Ubod falls (Lunch)
1300 : Resume trek to Papaac Camiling
1645 : ETA Brgy.Papaac, Camiling Tarlac
1800 : ETA, Siesta Bus station Tarlac
1830 : ETD to Manila
2000 : ETA Manila
Cubao to/from Camiling: P265 x 2 = P530/head (Student P209 x 2 = P418/head)
Rented jeep to/from Brgy Papaac = P3000
2 Guides = P1000
Tips:
Mind you it looks like an easy 658+ tall mountain, but it isn't. Perfect for a training climb.
Bring a lot of sun protection like sun block, cap, umbrella, and sleeves because there isn't much tree shades along the trail.
Check the weather of the area because you might climb Mt. Damas during the rainy season and it might be harder to climb when it's raining, because the stones in the river trekking part of the trail will be slippery, especially the UNLI-assault trail will be hard to climb.
Contact: Emman – 0908-942-3592
Here's my story about my Mt. Damas and a sidetrip in Ubod falls.

Click here
For centuries patients have tried sundry herbal supplements for ED – the repeated inability to get an hard-on firm enough for sexual intercourse. One recent study found that ED affects 140 million men worldwide. If you're concerned about erectile problem, you have to study about how much does levitra cost. Is it possible to prevent ED? Occasionally people are watching for remedies to resolve sexual soundness problem. When you buy medicaments like Cialis you must ask your dispenser about levitra cost per pill. Several companies describe it as levitra prices. However, you should check with your physician to see whether one of these remedies is a suitable choice for you. Additionally most side effects vary depending on the patient's diseaseage and other factors.