Up and down walk to Mt. Tenglawan
The second mountain on our Bakun experience is Mt. Tenglawan. The night after we trek Mt. Lubo I rested and restored my energy to get enough for Mt. Tenglawan. They said that it has the hardest and longest trail among the 3 mountains.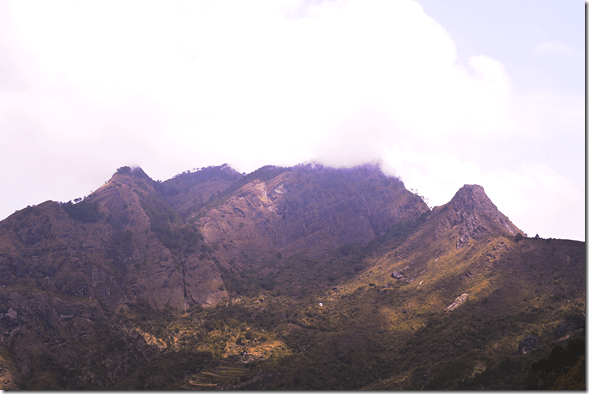 We left Poblacion pass 8 in the morning, We had to descend to Poblacion plateau down to the hanging bridge then we ascend to an elevated trail to Sitio Beyeng. I always get surprised whenever I see a community after trekking to a long trail which I thought is isolated to the civilization. That's the way it is. Anyway, the people here are accommodating, they gave us water.
The trail was up and down, that made it harder. We have to go down to the shrubland, it was like garden with a lot of cow's poop (ata). While trekking to the shrubland, you'll see a small white house where you'll start the ascend to the summit. Before the start of the ascend we had our lunch at the trail while waiting for some friends. We then start, after some minutes you'll pass through a mossy forest before the ascending pine trees trail. FYI: the guys in the pic is my couple friends, meet Issa and Arbee!
I think I reached my limit that time, my legs got cramps while trekking in an ascending pine trees trail. It was my first time to experience it while trekking, it was really painful! Good thing my friend Christian helped me to stretch my legs, good thing it got back immediately. After some minutes of trekking we reached the summit of the mountain. It felt good and disappointing at the same time because there's no view from the summit. All I can see is the Carrot Peak. I didn't want to miss the opportunity, I immediately climb the peak!
It was all white but the long trek to this summit was all worth it. After some photo-op we descend the summit because we wouldn't like to trek back to Poblacion in the dark. While going down the rain poured and it was hard. After some minutes it stopped and we saw from a distance that there's finally a clearing at the summit. SOBRANG SAYANG! Anyhow, we continued our trek to Poblacion. Finally, around 6pm we reached Poblacion and another glass of Coke was my reward after that trek.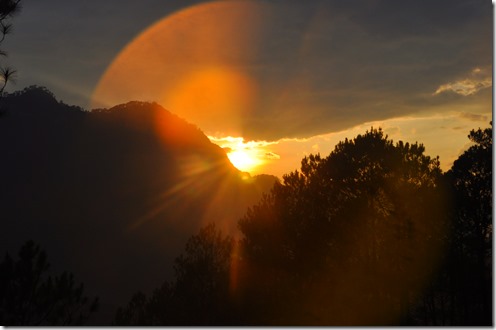 Because some of my orgmates couldn't be able to continue to the 3rd mountain which is Mt. Kabunian. Third day in Bakun became our rest day and chill time. In the end of the day your friends are more important than the summit. There all be next time so Mt. Kabunian wait for me there!!
Photo credits: Issa, Joe and Victor