Proud and Gay at GS Hotel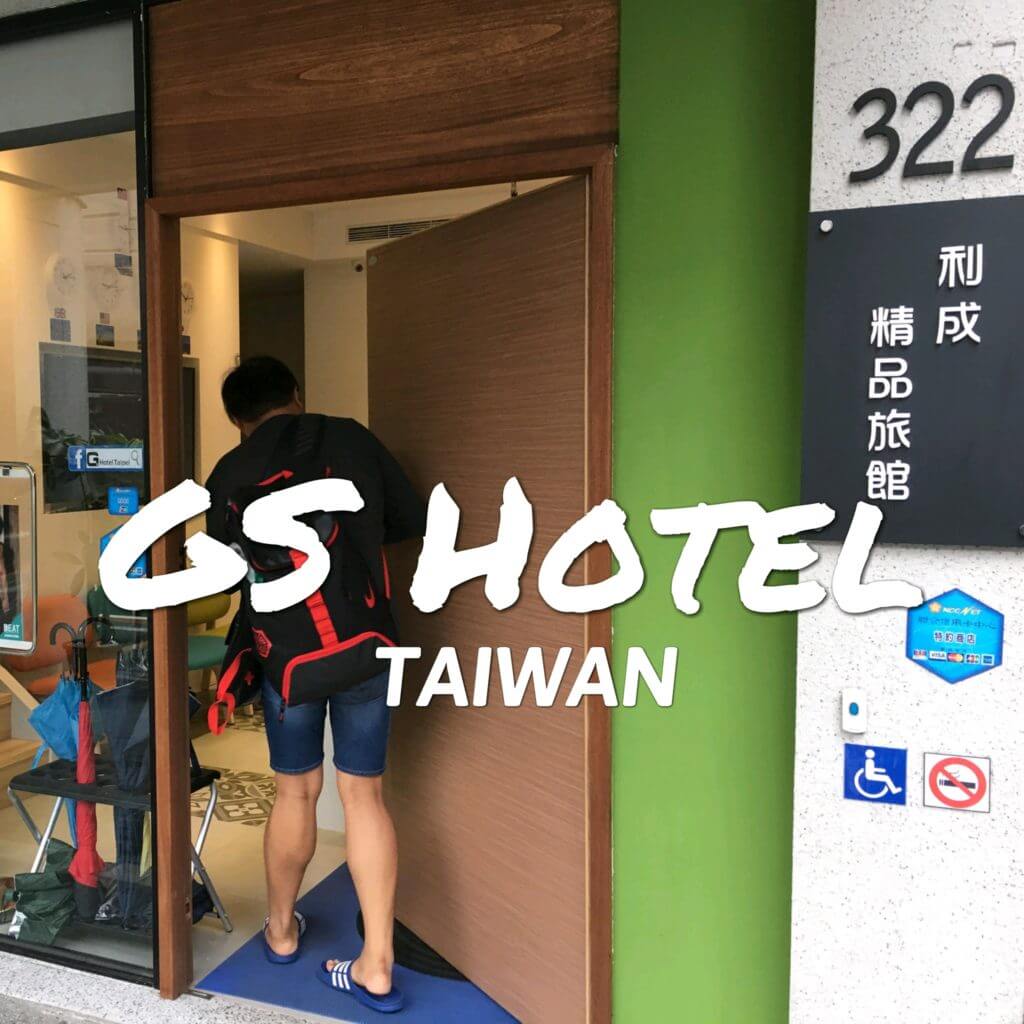 I admire Taiwan as one of many countries who recognized the existence of LGBT in their country. Taiwan is a gay-friendly country that has emerging gay culture through the years. My trip in Taiwan was one of the gayest trip I had, aside from my super gay companion, we stayed in a hotel that caters gay tourists or guests. GS Hotel is the first and only gay hotel in Taipei, Taiwan. Check out my first gay hotel experience in Taiwan with GS Hotel.
GS Hotel
GS Hotel is located along Nanjing East Road. It is a low-rise hotel that offers affordable hotel rate to their guests where they can use many of their amenities. It has five floors that are packed with rooms, common bathrooms, common area for socials, and also other amenities that their guests would enjoy. The place is located near the famous night market which is Raohe Night Market, it is just 5 to 8-minute walk. With that, we saved a lot of travel money during the trip because we always end our day in Raohe Night Market where the foods are cheap and really delicious.
The hotel is also located between two MRT stations which are Nanjing Sanmin Station and Songshan Station. Both stations are in green lane which most of the night markets are just along this lane. Location-wise, the hotel is really good for tourists because you can easily go from one place to another by using MRT.
Hotel
GS Hotel offers single-bed room and twin-bed room. The room size is not like any other typical hotel room size. It is like a cubicle that has single or twin bed and a little space for luggages and leg room. It has a very minimalist concept, tiny living for some. But it's functional, who n and practical, needs a big room if you're just going to sleep during the night then explore the city during the day. The place is very colorful and there are a lot of 'gay' wall art around the hotel.
All the floors share common bathrooms. They have prepared bath essentials in every shower area which smells fresh and heavenly. Towels are served once you checked in.
They have fridge full of soft drinks and juices for their guests. They also have coffee vending machine that serves other hot beverage for the guests. Oh! All of them are free for the guests, no room charge!
Mind you, this hotel is for gays (male-only). So, if you're gay and up for the gayiest hotel experience in Taiwan then book your room at GS Hotel. Helpful tip, book Mondays to Thursday to get the best deals, from Friday to Sunday the prices double-up. We ended up having new Taiwanese friends during our stay here in GS Hotel. I would definitely go back to this hotel on my next trip to Taiwan.
GS Hotel
Address: Number 322, Section 5, Naikiing East Road, Taipei, Taiwan
Phone: (886) 2-27661116
Email: goodandyouinc@gmail.com
Website: www.gshome.co
Facebook: FB.com/GSHotelTaipei