The Recipe for a Picnic for Two in Paris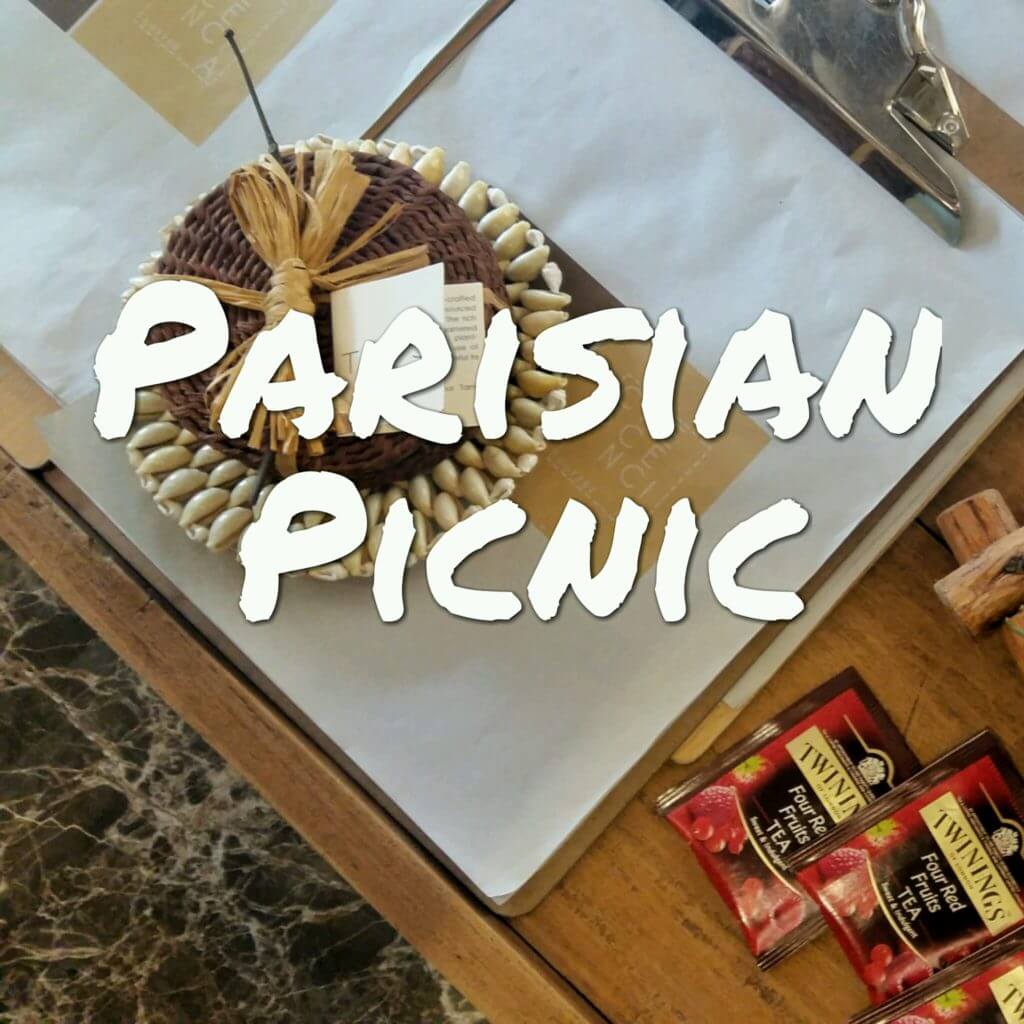 In every season of the year, any day of the week, Parisians go on a picnic: with big companies, in couples or alone, with great mood, baguettes and wine. In Paris, you can have a picnic almost at every step: in the square, a stone's throw from noisy streets, in any parks, or, which is especially characteristic of Paris, on the Seine. So, the recipe for an ideal picnic for two in Paris. So, the recipe for an ideal picnic for two in Paris. Dating a lovely girl, you must be creative, so don't hesitate to take advantage of these ideas!
Especially if you are dating a Ukranian girl. Here are some recipes you might need.

Choose a place.
Park Monceau
Park Monceau is truly wonderful. You can find it in the immediate vicinity of the Arc de Triomphe. Private area with houses surround this park, so it is virtually hidden from tourists. Most of Parisians spend their time there: people with big companies organize picnics in Monzo for an entire day, play barefoot in different games, flip through the journals and newspapers and just have a very pleasant time. There you can see the true Parisians with their habits, weaknesses and joys and spend an excellent time together.

Jardin du Luxembourg
The Luxembourg garden is a special venue in the center of historical and "true Paris". There Parisians play chess and gather around summer verandas for mini-concerts or just take naps on comfortable lounges, scattered all over the park.
The garden is located on 25 hectares (21 of which are open to everyone), there are no lawns or picnic areas, but there are many steps, benches and chairs, on which it is also very convenient to make an amazing picnic.
Parc des Buttes Chaumont.
This park is one of the biggest in Paris with its acres of lawns and a beautiful lake. There is enough space in Buttes-Chaumont to spend your time near the lake or on the hills in the sun. In this park, you can find a waterfall, disguised in a cool grotto, and still a real puppet theater: very small, but it is even cuter. In the summer, there are performances every day at 5 pm.

Champ de Mars.
The Champs de Mars is a compulsory program for any tourist. A picnic under the Eiffel Tower, especially in the evening when it lights up, is simply an indescribable, magical impression that everyone, who finds himself in Paris in the picnic season, should have. There are too many tourists, many thieves, sellers of cigarettes and wine, and Afro-francs, selling souvenirs. In general, a lot of everything without which today's Paris would cease to be Paris. Nevertheless, if you decide on a picnic on the Champ de Mars in the best company ever of your beloved one, you will remember it for all your life, as the best and one of the brightest moments in life.
What should you take with you besides a good mood?
The answer to this question may seem obvious. Everyone will have his own shortlist, according to the time of day, culinary tastes and wishes of your beloved one. However, the core set always remains unchanged:
Blanket is always a good idea if you want to feel cozier and warmer, sitting on the grass or elsewhere
Corkscrew. Virtually any picnic cannot do without wine: rose, white dry, red. Even if suddenly you still forget the corkscrew, most likely you can easily borrow it right there
Wipes: dry and wet
Dishes: glasses (they are sold in any supermarket)
Some water
Sunglasses
You decide what you want: cheese with sausages, wine and surely true French baguettes or sweet with macaroons, amazing croissants, jam or nutella or fruit with seasonal berries and salads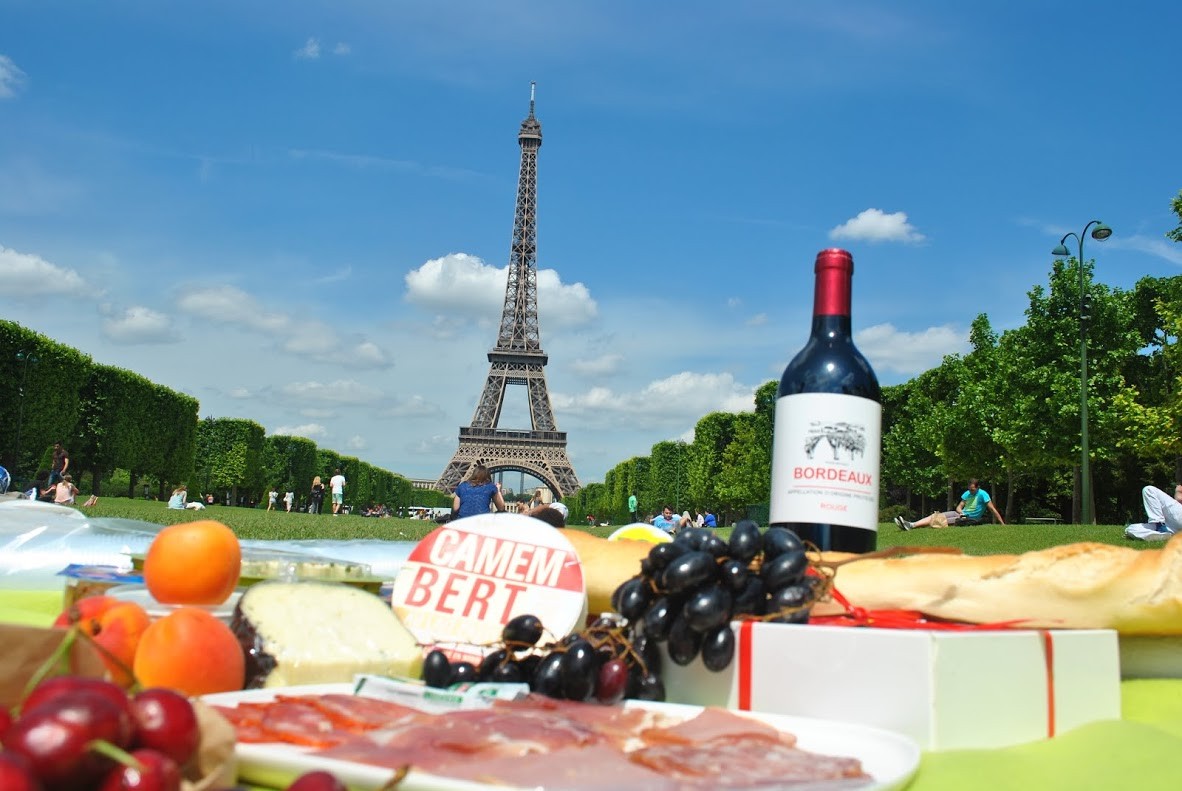 In general, in your preparations for a picnic, act like true Parisians with a grain of carefree chic, without bothering. Eventually, Paris can become a gorgeous decoration for your love and in fact it is not so important where exactly and at what time you will arrange your ideal picnic.