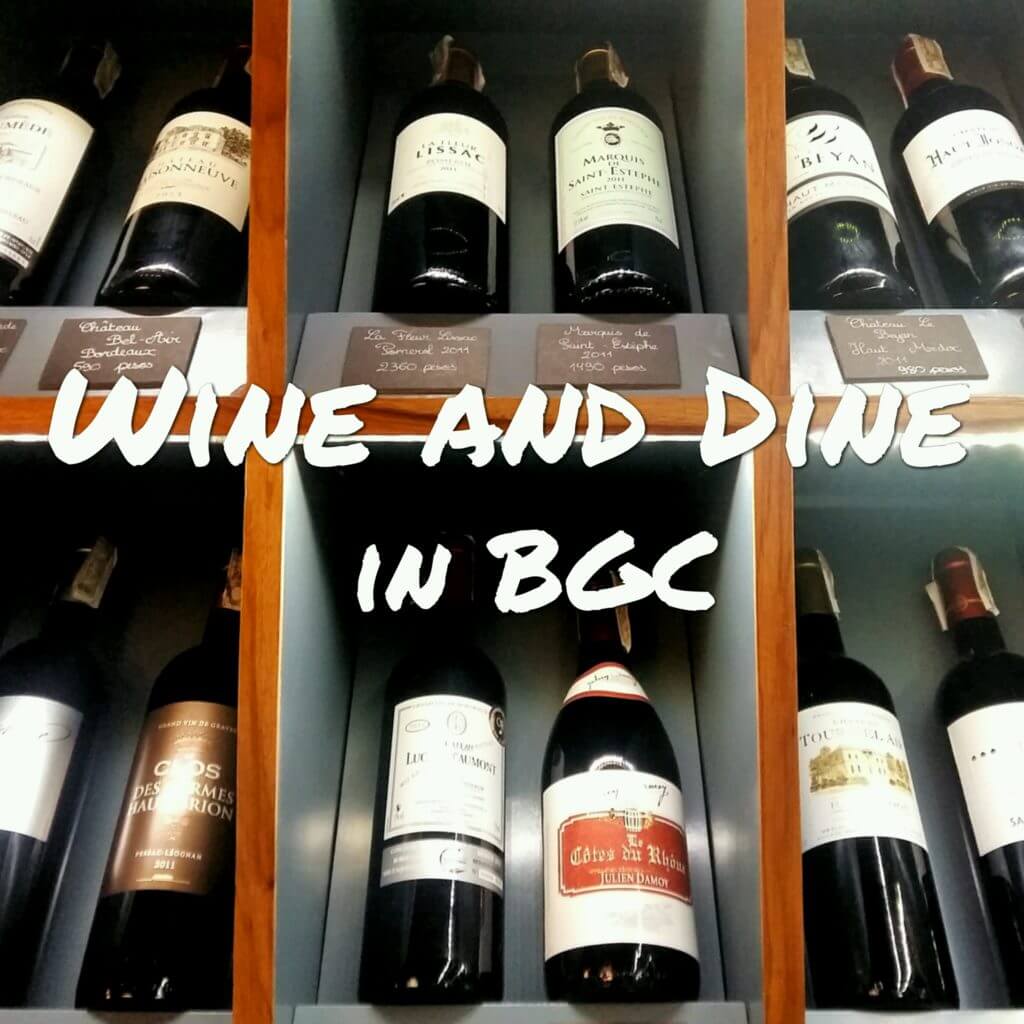 Living in the city gives the people hundreds of things to do and explore in the city because of the remarkable and popular establishments settled in BGC. A suggested activity to do is to wine and dine in the city. Listed here are commendable destinations to go to for that "chill" meal you're looking for.
The Wholesome Table
30th St Corner 7th Ave Bonifacio High Street Central
Courtesy of www.ourawesomeplanet.com
Not only is the restaurant definitely wholesome, it's entirely healthy too! The food choices available in The Wholesome Table are made from organic and gluten-free food which makes the customers have a full yet healthy meal ensuring to satisfy their cravings and appetite. Choose red and white wines that will perfectly go well with your chosen meal.
Scarlet Wine Lounge
G/F The Fort Strip, Katipunan Circle, Bonifacio Global City
Courtesy of paultheprguy.blogspot.com
Red and white wine are available in Scarlet Wine Lounge with hundreds of various food choices to choose from. Pair several delicious food with your preferred wine taste which will surely make your meal memorable.
Gallery Vask
Fifth Floor, CLIPP Center, 11th Avenue Corner 39th Street, Bonifacio Global City
Courtesy of www.clickthecity.com
If you're looking for unique and picturesque food, Gallery Vask is your place to go. The recipes are extremely unique making it new for most people because of different yet delectable food palates. Choose from Chinese to Japanese to American and to Filipino food in this restaurant and pair them with wine as well to amplify the great taste the restaurant can offer.
CAV
Ground Floor, The Spa Building, 9th Avenue Corner Lane P, Bonifacio High Street
Courtesy of www.jinlovestoeat.com
The available wines are white, red, and CAV's specialty. Order wine snacks which ensures the customers to have a delightful treat in the restaurant. There are also lunch, dinner, and dessert options in their menu. Eating here will make sure your stay be worth and fulfill your appetites.
Applebee's
Courtesy of www.foodinthebag.com
One of the best restaurants in America is now here in our country. The food in their menu is sure to satisfy the cravings of anyone due to the wide selection of choices. The wine is even diverse and has a huge selection. Make sure you take a visit to wine and dine in Applebee's!
Imperial Ice Bar
Courtesy of www.cosmo.ph
Who thought there would be a restaurant or bar with chairs made out of ice? Imperial Ice Bar is the innovative bar restaurant to go to. Wines are also notable in this spot, so choose the best one for you or ask for their specialty. Order some finger food to go well with your drink and enjoy the night out with your friends in the place.
Buying a BGC condo for sale comes with numerous benefits and offers a luxurious lifestyle to the resident of the city. Drinking wine and dining in is a perfect meal combination and is perfect to have during a great night. Spend the night out with your loved ones and go to these amazing spots in Taguig City!
No doubts, healthy diet and medicines are playing on the minds of men all around the World. People get millions prescription medicines online. If you are going to use Cialis, you perhaps want to know about http://isviagraoverthecounter.com/metronidazole-over-the-counter.html. Today, there are many options for those ones who suffer from such health problem. What do you think Cialis is? Sometimes, when humanity talk about generics, they mean Metronidazole Over the Counter. Matters, like Generic Flagyl Over the Counter, cite to sundry types of health problems. Without fail, sexual disorders can help doldrums and can leave you and your partner feeling frustrated. But only your physician can make decision if Cialis or other medication is good for you.