Review: Gear4 Espresso Bluetooth Speaker | Have a cup of music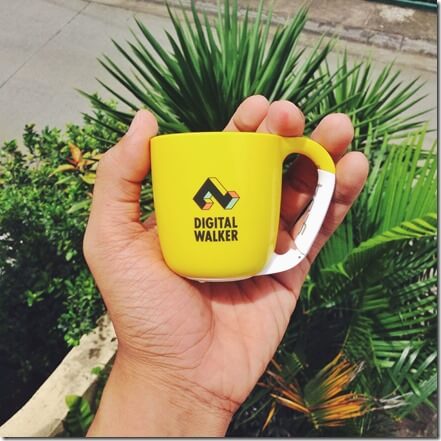 You know what's my usual break whenever I'm doing something stressful? A big cup of coffee (yes, I like it black) and a good taste of music. Now that I have Gear4 Espresso Bluetooth Speaker I can listen to my favorite songs in a small cup. A cute small speaker that is shaped as a coffee cup that really delivers a quality music. That's how I like it.
GEAR4 came out with a Espresso Bluetooth speaker that is small but powerful. A perfect accompaniment for smartphones, tablet, MP3, Mac or PC that has Bluetooth. Free yourself from the hassle of connecting your smartphone from a cable connecting to speakers that limits you from using your phone, now that Espresso Bluetooth speaker is here, just connect your smartphone via Bluetooth and stream your favorite music while you are doing something with your phone away from the speaker.
DETAILS
I really love the coffee cup design of Gear4 Espresso. From it's name, Espresso, you would get very interested with this great bluetooth speaker. It is small which made it very portable and handy. It has a carabiner handle that let you attach it on your clothes, bike, bag or anywhere that would suits your listening satisfaction.
It has five stunning colors, they are: yellow, black, lime green, very pink, and cloud blue (sorry I don't really know the name of the specific colors but hey I made it easy for you to imagine the colors.)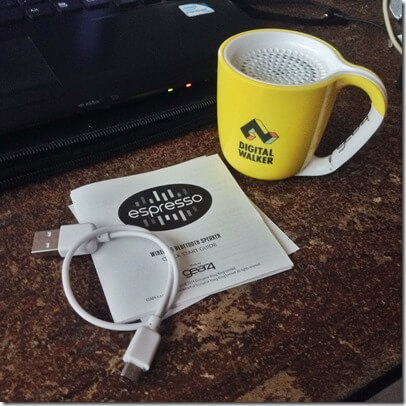 What I love about the GEAR4 Espresso:
PORTABILITY: The GEAR4 Espresso is a Bluetooth speaker that lets you stream music while you're away from the speaker. A small speaker that let's you carry it whenever you are and hang it everywhere with its carabiner handle.
SOUND QUALITY: A mini speaker that delivers a 5 star sound quality. It has a boosted bass feature that is perfect when you're playing EDM and hiphop songs. Yea that's my jam.
BATTERY LIFE: It has 4-hrs battery life and it is rechargeable lithium-ion battery!
Micro-USB charging: You'll never have to buy it's own charger because it uses a usual charger that is used by other gadgets which is micro-USB charger.
GEAR4 Espresso Bluetooth speaker is indeed a small but powerful speaker. From my experience, I really enjoy listening music through this speaker, I can take it whenever I go because its very portable. A all-round practical speaker. Avail this tots amazeballs speaker at Astrovision, Astroplus, Istudio, Mobile 1, Beyond the Box, Digital Hub Burgos, iStore, District 32, iGig, Technoholics, and Digital Walker for Php1,350.
For more information like Digits Trading and Digital Walker