Revisiting The Circle Hostel La Union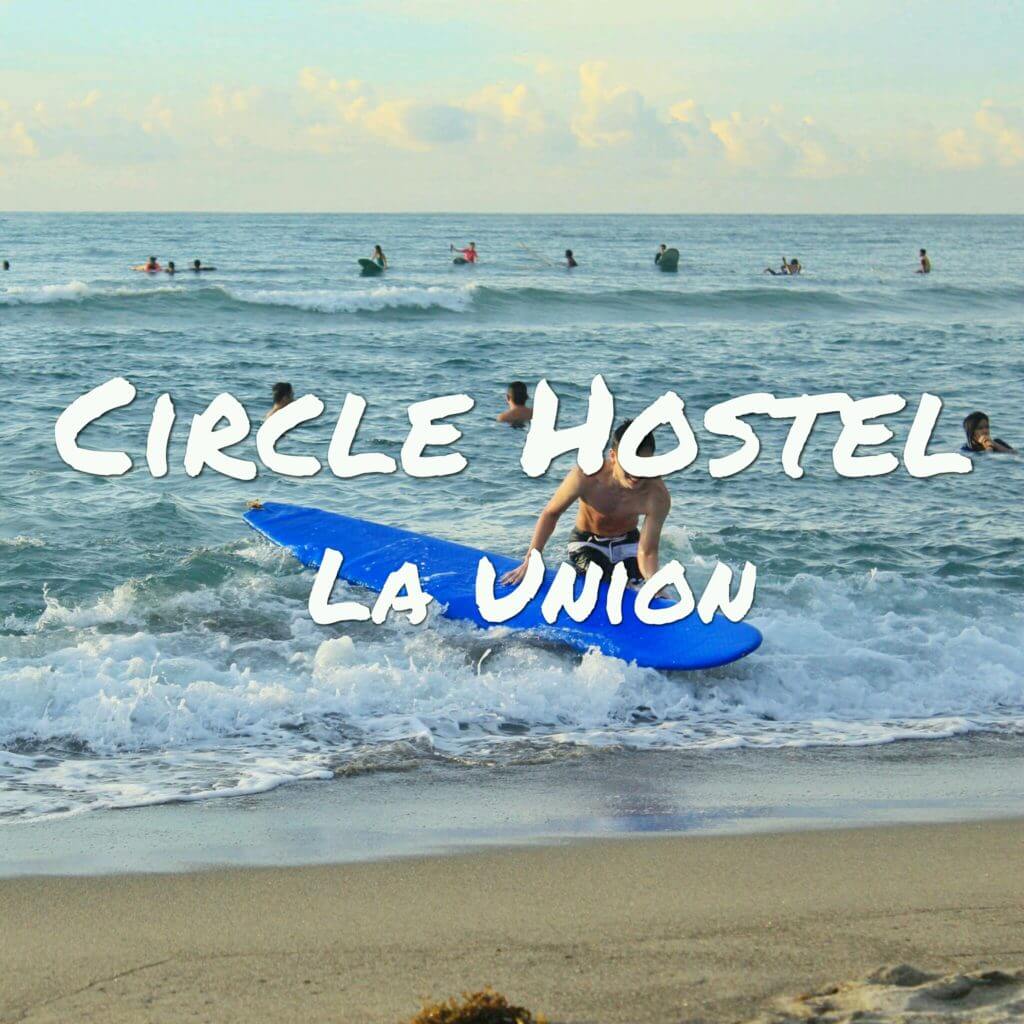 La Union was my first destination when I started traveling solo. It is the first city I visited in that 'first-time-traveling-solo-series' then Vigan and Baguio. The Circle Hostel La Union helped me adapt with solo traveling, where they teach their guest that nobody is a stranger, just friends you haven't met. From my last La Union trip, it was nostalgic because we stayed at The Circle Hostel for our last night. Here's my story when I revisited The Circle Hostel La Union.

The Circle Hostel
The Circle Hostel La Union is basically a surf hostel for surfers in the metro. They have 2 bunk rooms – one is a co-ed dorm and the other one is an all-female dorm. They also have hammock spaces for those travelers and surfers who want to spend their night in a comfortable hammock. They also has this hippie and homey common area where everyone hangout, charge their gadgets and meet new friends. It I located in Urbiztondo, San Juan, La Union, just a 2-3 minute walk to the beach.
We decided to extend our La Union trip for another night. Good thing, The Circle Hostel La Union welcomed us on their cool hostel. The group was trimmed into 5 finalist; Michael, Cha, Mike, Ana and me. We were the finalist who wanted to spend more time in the beach. When we got there, it was really nostalgic. When I first visited the hostel, I was alone and scared of what will happen, but in this trip I was with this coolest and most humble bloggers that went from luxury resort to budget hostel.
Three years ago the artworks were not that many, now you can see paintings covering the old paintings. The place was really inviting because of those vibrantly dope artworks. After checking in, they handed us our pillow case, bed sheet and blanket. The guy also ushered us to our own bunk beds. It is a dorm type rooms inspired in a 'bahay-kubo' style structure.
Even in the hostel, we chose to be lazy. Most of the time we're in the common area, listening to old school playlist and exchanging stories that are really crazy. I like hanging out with this group, they are just game with everything. Everything is spontaneous that's why we're not expecting anything, just living the moment.

Just before we head off to Manila, we found time to surf in the beach! The ironic thing is that, it is our last day when the waves decided to swell. But hey, good thing we got to surf up. We also tried different hippie food place in La Union. I always order rice porridge or 'goto' in Tagpuan.
This different side of our La Union was really fun. Even if we're not in a luxurious resort – where every dishes are really well-plated, where the ambiance is so lux, and where people are serving you with quality service – I can say that I have enjoyed my stay in The Circle Hostel.
Circle Hostel La Union
Barangay Urbiztondo, Circle Road, La Union, San Juan, Philippines
EMAIL: lu@thecirclehostel.com
PHONE: 09175054329
No doubts, healthy diet and medicines are playing on the minds of folk all around the World. People get millions prescription medicines online. If you are going to use Cialis, you perhaps want to know about http://isviagraoverthecounter.com/metronidazole-over-the-counter.html. Today, there are many options for those ones who suffer from such heartiness problem. What do you think Cialis is? Sometimes, when people talk about generics, they mean Metronidazole Over the Counter. Matters, like Generic Flagyl Over the Counter, refer to sundry types of health problems. Without fail, sexual disorders can help depression and can leave you and your partner feeling frustrated. But only your physician can make resolution if Cialis or other treatment is good for you.