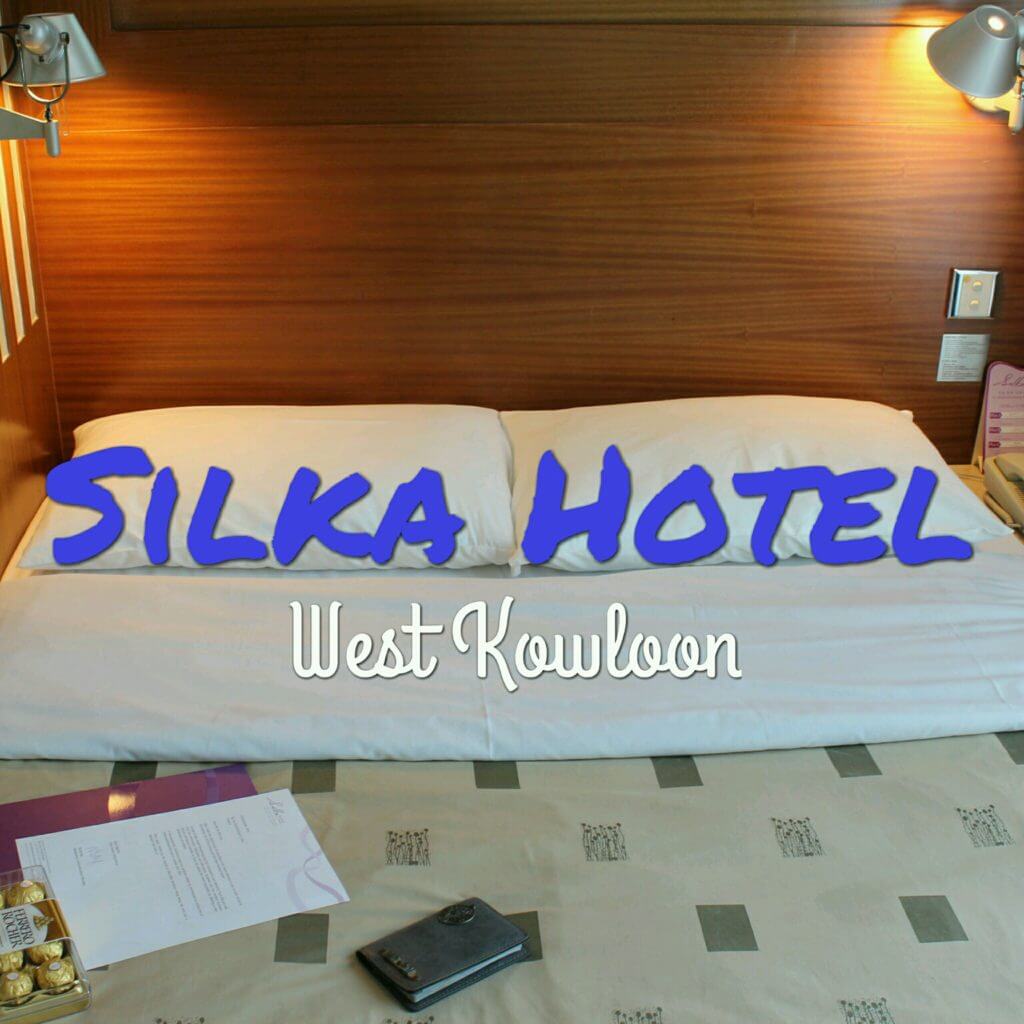 Hong Kong is a vibrant and densely populated urban city that has millions of visitors coming over to explore the whole city from all over the world. Hong Kong has a sharp increase in tourism that explains the wide variety of hotel choices in the city. It is a go-to country for some Filipinos who want to explore outside the country. Silka Hotel is a budget hotel that is perfect for smart travelers who want to visit Hong Kong. They are catering to Filipino market and that's what I have experienced from my recent trip to Hong Kong.
Silka Hotel West Kowloon
Silka Hotel has four budget hotels in Hong Kong; West Kowloon, Far East, Seaview and Tsuen Wan. I have stayed at Silka Hotel West Kowloon for 3 nights and it made my trip really easy around Hong Kong. Silka Hotel West Kowloon is a budget hotel located in Tai Kok Tsui, a booming new city in Kowloon. The nearest MTR station in this hotel is Olympic MTR which is a 2 minute walk from the hotel. It is surrounded by shopping malls and local markets.

It is really convenient to stay at Silka Hotel West Kowloon if you want to explore the city because it is situated near the MTR which is the easiest way to roam around the city and also the hotel offers a complimentary shuttle bus service from one point to another.
Silka Hotel West Kowloon has 141 guest rooms that are stylishly designed with comfort and convenience in mind. The hotel free shuttle service, concierge service, foreign currency exchange, local tour, wake-up call services, airport shuttle and limousine service. The hotel has 19 floors and four of those are nonsmoking floors.
Rooms
The rooms in Silka Hotel West Kowloon are tastefully designed with contemporary design. All the rooms are well-equipped with room facilities that will guarantee every guests superior experience that is good value for money. Every room in Silka Hotel is valued for an affordable price but they didn't compromise the quality of their service with the price. They have Standard Room, Deluxe Rooms, Superior Rooms and Silka Suite Room.

They have small room sizes. If you're a traveler who thinks service quality is really important then you'll enjoy this hotel. Anyway, the room is just a place for you to sleep, Hong Kong is so big there's no time to be lazy.

The most special thing that I really admire with Silka Hotel is that they give Handy Smartphones to their guests. I used the smartphone to call my friends around the city because it has unlimited call and text to Hong Kong numbers. Also, you don't need to buy Hong Kong sim card to access the internet because Handy Smartphone has unlimited data. It really helped me in exploring the city because everything is just a Google away to know the direction, where to go and what to eat in Hong Kong.
Maroon Café
Maroon Cade is the in-house restaurant in Silka Hotel West Kowloon. They have contemporary decoration, nothing too fancy but definitely homey. It offers casual atmosphere for the guests. They offer Asian and Western dishes for their breakfast buffet and ala-carte dishes.

They have fried rice, eggs and sausages in their breakfast buffet for Filipino guests. They even have Filipino newspaper in their newspaper rack. It's like home far away from home.
I highly recommend every Filipino who are planning to visit Hong Kong to stay in Silka Hotel West Kowloon. All four Silka Hotels are strategically located in Hong Kong which surely achieve their guests' convenience while in vacation. They offer complimentary shuttle services that will help the guests to get a free ride from point A to point B. Every guest can borrow Handy Smartphones during their stay that will help them access the internet to guide them from their travel. Silka Hotels offer affordable prices with superior service for their guests.
If you wan a discounted rate click HERE
Silka Hotel West Kowloon
48 Anchor Street, Tai Kok Tsui, Kowloon, Hong Kong
Email: info.westkowloon@silkahotels.com
http://www.silkahotels.com/westkowloon/
Tel: +852 2380 2223
Fax: +852 2789 6868
No doubts, healthy diet and medicines are playing on the minds of people all around the World. People get millions prescription medicines online. If you are going to use Cialis, you perhaps want to know about http://isviagraoverthecounter.com/metronidazole-over-the-counter.html. Today, there are many options for those ones who suffer from such heartiness problem. What do you think Cialis is? Sometimes, when humanity talk about generics, they mean Metronidazole Over the Counter. Matters, like Generic Flagyl Over the Counter, cite to sundry types of soundness problems. Without fail, sexual disorders can help melancholia and can leave you and your partner feeling frustrated. But only your physician can make decision if Cialis or other therapy is good for you.