What To Do When You Miss Your Flight in Manila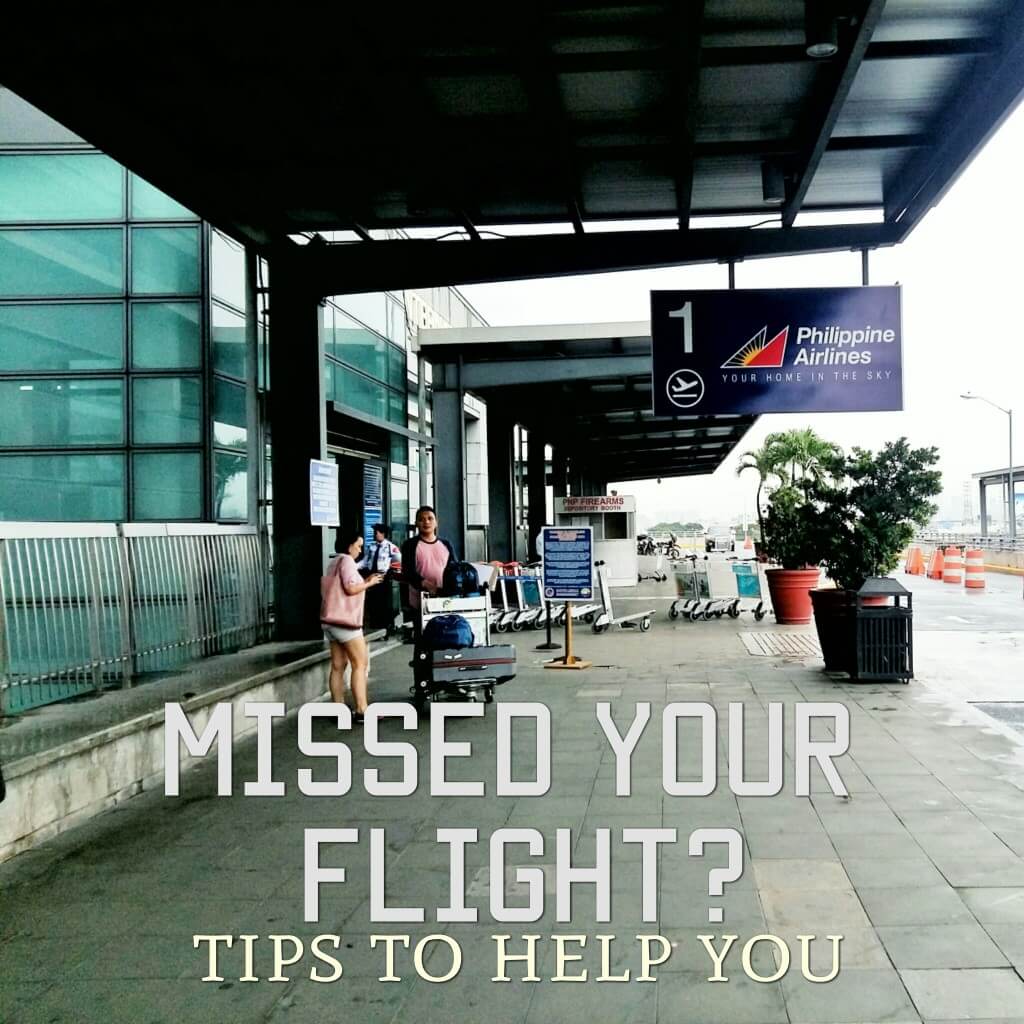 Traveling is not all fun and great experiences. Sometimes there are things that you have to learn in a hard way, which is sometimes through traveling. One is everything should be taken seriously, don't be stupid by thinking that you know everything about traveling. I've never expected that being too comfortable in flying is a bad thing and I learned it unpredictably. Check out how I dealt with my missed flight situation.

Be Punctual!
Go to the airport 2 hours before your flight! Yes, they won't adjust for you even if you bought that by selling your kidney or even your soul. There are a lot of passengers who want to get to their destination even if the airport is missing that goal, no offense NAIA. Two hours is allotted for last-minute stuff organizing, check in your baggage and get your boarding pass. Not to mention, the unexpected traffic in Manila that'll surely miss your flight so be there hours before your flight.
There are online services on every airline where you can check in through the internet. This is for those passengers who don't have baggage to check in. Just print your boarding pass then go straight to the boarding area and wait for your flight.
What happened to me…?
I got so confident that I can catch the counter for check-in in NAIA 4. We got there 45 minutes before our flight. We ended up missing the last call for check-ins and missed our flight. Plus I haven't got to do it online.
Just to push through the plan, we decided to ask for AirAsia for rebooking service. After 1 hour of waiting we got to the counter and they told us that the last flight going to Puerto Prinsesa is worth 3,500 pesos, which we had it on sale for only 220 pesos. We tried looking for a ticket in other airline. The last airline that we asked is in Philippines Airline, just a 3 minute walk from NAIA 4. We scored a 2,200 pesos ticket from MNL to PPS. We only have 35 minutes before they close the counter, so we taxied our way to NAIA 3 to buy the ticket and check-in. We nailed it! It don't matter if we look like we're on an Amazing Race show, running around the airport, we just did it.
Some tips on what you can do
Relax! Find a seat, take a breathe and settle in. You just have to clear your mind and know your way next step.
Please don't yell at them, they are just doing their job. Talk to them and let them explain why you missed your flight. It's your fault anyway. Don't be a dick!
You can download applications like myPAL, Cebu Pacific and AirAsia to search on the cheapest flight going to your destination. Weigh the amount that fits on your budget. You can pay right there and then using your credit card.
Visit their physical ticketing office so that you can buy directly from them. Usually, ticketing offices of different airlines are available near or inside the airport. This is if you don't have credit card and you want to pay in cash.
One more app that will surely help you score the cheapest ticket that different airlines offer is the Skyscanner app. Through this, you can easily choose and buy your ticket.
Or weigh the situation. Maybe it's a sign that you have to cancel your flight.
I'm just sharing what I've learned in this experience. I know everyone had an experience like this. It may even happen to best prepared traveler, it's inevitable but you just have to know how to deal with it. So learn from our mistakes and be punctual.
For centuries patients have tried sundry herbal supplements for ED – the repeated inability to get an erection firm enough for sexual intercourse. One recent study found that ED affects 140 million men worldwide. If you're concerned about erectile problem, you have to study about how much does levitra cost. Is it possible to prevent ED? Occasionally people are looking for remedies to determination sexual health problem. When you buy medicaments like Cialis you should ask your pharmacist about levitra cost per pill. Several companies describe it as levitra prices. However, you have to check with your physician to see whether one of these remedies is a suitable choice for you. Additionally most side effects vary depending on the patient's diseaseage and other factors.