Winners of Weekend Sidetrip's Giveaway
After almost a month of liking and following, finally, the winners of my first ever blog giveaway will be revealed. But before anything else I would like to thank the sponsors of this blog giveaway, thank you for the pouches Travelites and for the overnight GCs The Circle Hostel.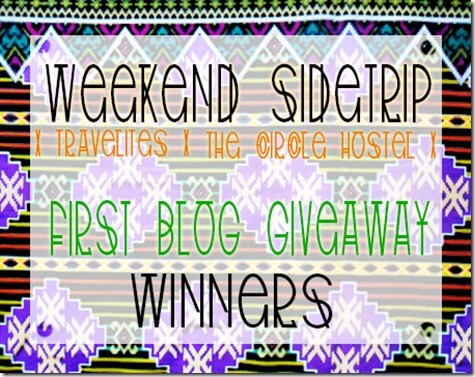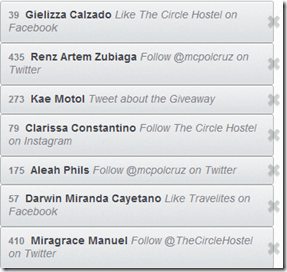 3 winners will win Travelites product. Each winner will be receiving one Zip pouch set and Organizing Pod.
Gielizza Calzado
Renz Artem Zubiaga
Aleah Phils
2 winners will receive overnight hammock stay in The Circle Hostel.
Clarissa Constantino
Kae Motol
2 winners will receive Paracord bracelet made by me.
Darwin Cayetano
Mira Manuel
Thank you for those who joined the blog giveaway! Hope you'll continue to support my blog. I will continue posting informative posts and my different trip stories. Push pa ng push para maging blogger na ako. haha!