22 Coolest Places to Get Married in Manila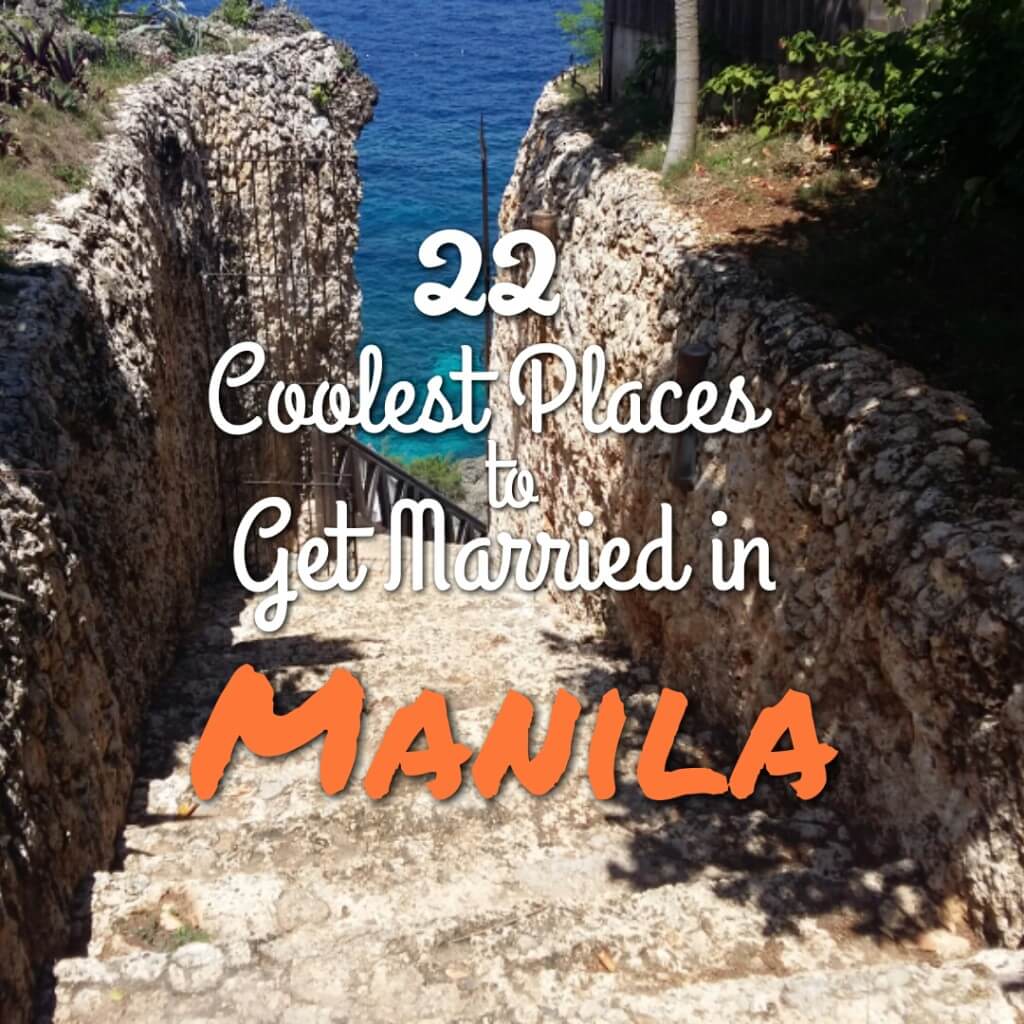 You have just been engaged. The next thing in your to-do list is to scout for a place to start your "ever after." Metro Manila is home to most of the wedding venues in the country. This is primarily attributed to the high demand. According to the Philippine Statistics Authority, the National Capital Region recorded the highest number of marriages in 2014. The metro accounted for 14% of all weddings across the archipelago.

There is a wide array of choices for wedding venues, from historic old houses to luxury hotels. Here is a list of the 22 best wedding places in Manila.

Paco Park Garden in Manila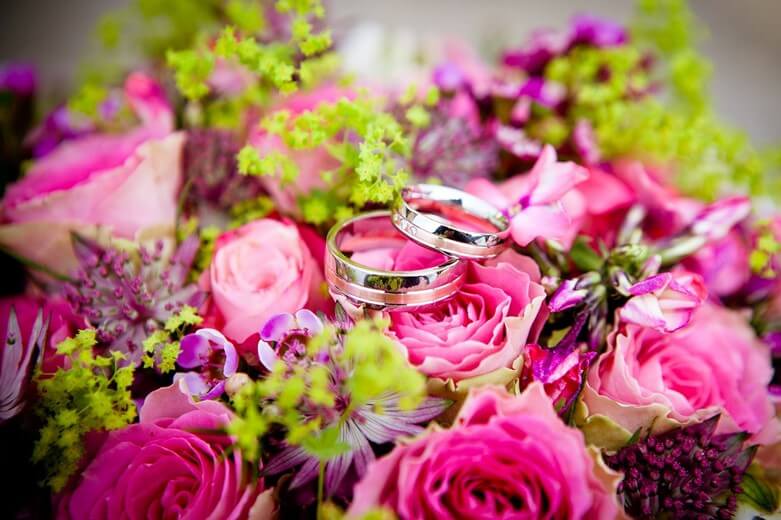 Photo Courtesy of Olessya of Pixabay

Exchange your wedding vows at the St. Pancratius Chapel and hold an intimate wedding reception in the park. This venue is perfect for garden-themed receptions under the romantic Manila sky.

Casa Manila
Casa Manila is one of the best places to get married in Manila. Travel magazine Lonely Planet describes this brick-walled wedding venue as a "beautiful reproduction of a Spanish colonial house." Celebrate your special day at Casa Manila's charming courtyard and embrace the historical feel of the place.

La Castellana in Manila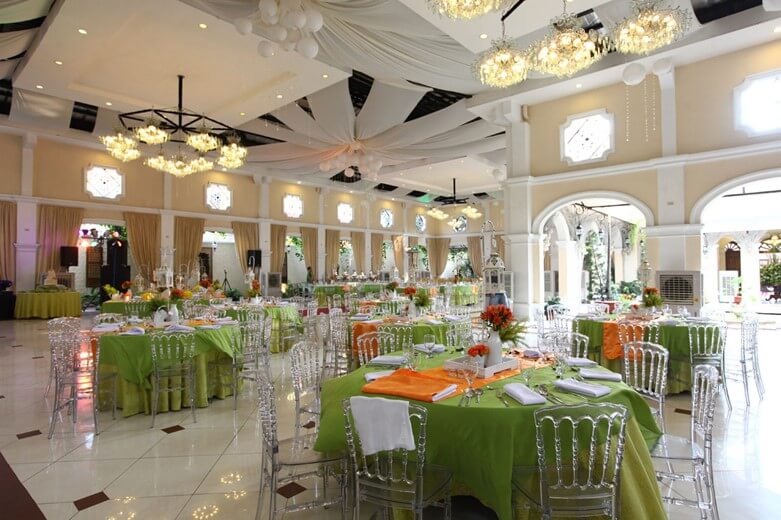 Photo Courtesy of La Castellana

Exchange wedding vows at the Manila Cathedral or the San Agustin Church inside the Walled City. A few meters away is the regal La Castellana, a recommended venue for your wedding. Marvel at the Spanish-inspired interiors and the appealing El Jardin de la Luz (The Courtyard).

Royal Palm Residences, Acacia Estates in Taguig City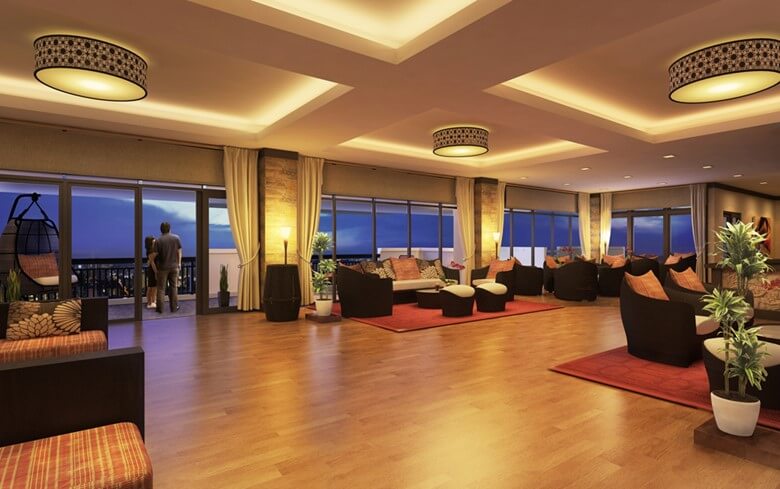 Photo Courtesy of DMCI Homes

Located at the heart of Taguig City is a Thai, tropical-inspired residential community. DMCI Homes' Royal Palm Residence has impressive amenities you may consider for your upcoming nuptial. Check out the clubhouse or function hall for your romantic event.

Sofitel Philippine Plaza in Pasay City
Savor the beauty of Manila's majestic sunset with the people closest to your heart. Sofitel Philippine Plaza is an iconic five-star hotel that can make your wedding reception a fairytale come true.

Manila Marriott Hotel in Pasay City

Photo Courtesy of Manila Marriott Hotel

Situated at the core of the famous Resorts World complex, this luxury hotel has witnessed countless celebrations, including weddings. Have your romantic event at the posh Ceremonial Hall or the chic Garden Rooms.

Ramon Magsaysay Hall in Manila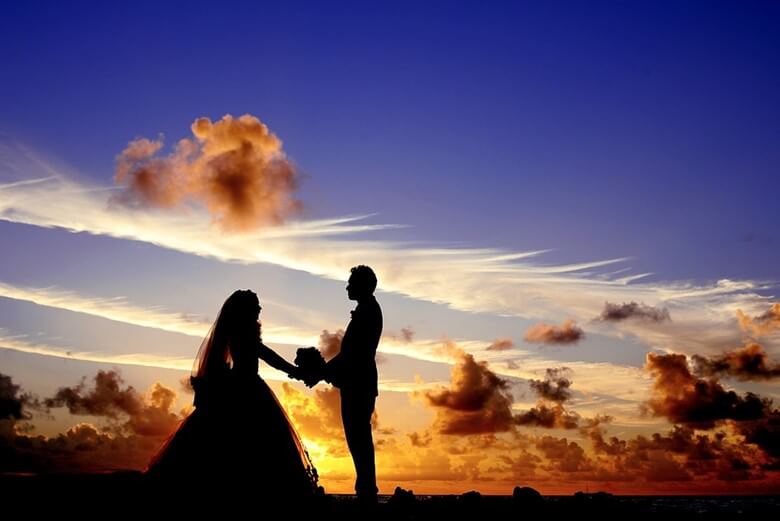 Photo Courtesy of StockSnap via Pixabay

For an intimate wedding reception for 100 to 150 people, the Ramon Magsaysay Hall along Roxas Boulevard in Manila is just perfect. Celebrate the start of your new life before the scenic Manila Bay.

The Manila Hotel
Make your wedding reception a day to remember by holding it at The Manila Hotel. This historic 5-star hotel is a choice of foreign diplomats, Hollywood stars and other world-famous personalities. If you can splurge on your wedding day, splurge it in a top-notch venue.

Metropolitan Museum of Manila
Infuse artistic vibes in your wedding reception. You may rent the Metropolitan Museum of Manila, which houses some of the country's national treasures, for your special event. Celebrate Philippine arts and culture at your wedding!

White Space Manila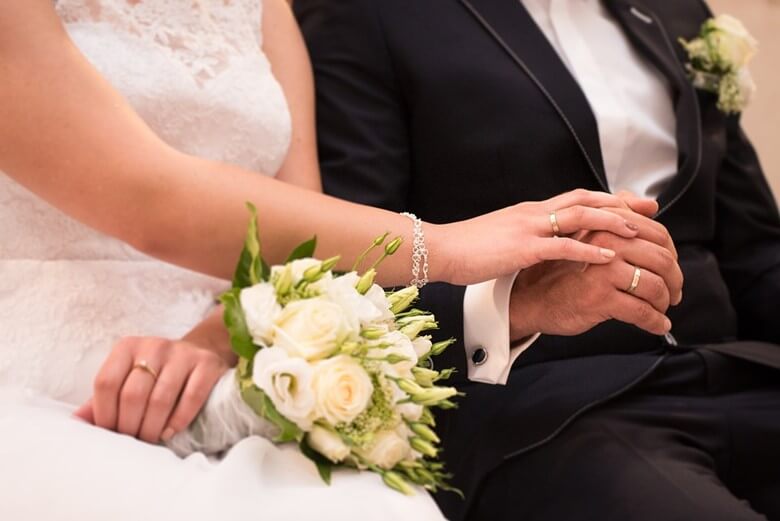 Photo Courtesy of debowscyfoto via Pixabay

White Space is like a blank canvas that allows you to freely create your dream wedding. You can have a Filipiniana-themed reception or an indoor garden-style event. This Makati City venue can accommodate 60 to 700 people.

Tivoli Garden Residences in Mandaluyong City
Start your "forever" in a modern oasis in Mandaluyong City. Tivoli Garden is a resort-type residential community with top-notch indoor and outdoor amenities. It is one of DMCI Homes' top-rated high rise condo projects. Hold your wedding reception at the Heliconia Function Room with the Manila skyline in the background.

New World Hotel in Makati City

Photo Courtesy of New World Hotel

Celebrate your wedding in an intimate reception by the pool in New World Hotel in Makati City. You may also have a grand banquet with your entire family and friends. Whatever you have in mind, this posh hotel will ensure you'll remember your wedding forever.

La Mesa Eco Park in Quezon City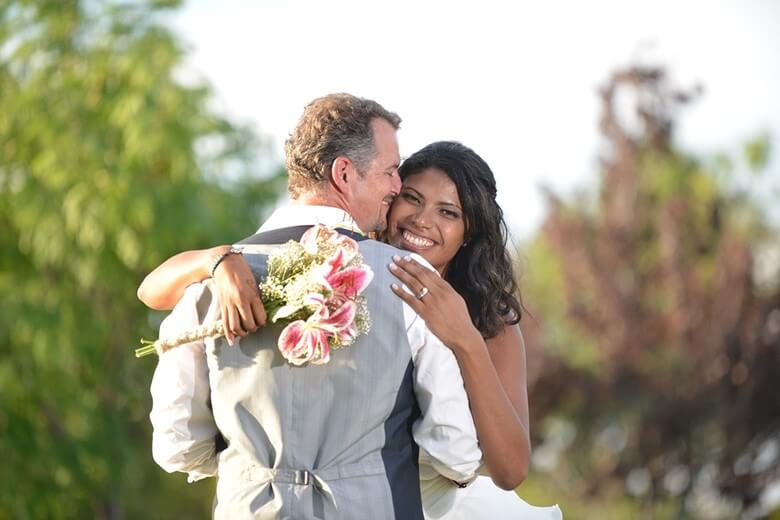 Photo Courtesy of
nakdawn via Pixabay

For a not-so-common wedding, consider the natural sanctuary of La Mesa Eco Park. This venue is becoming a favorite among foreigners and locals. Embrace love and nature during your wedding.

Light of Love in Quezon City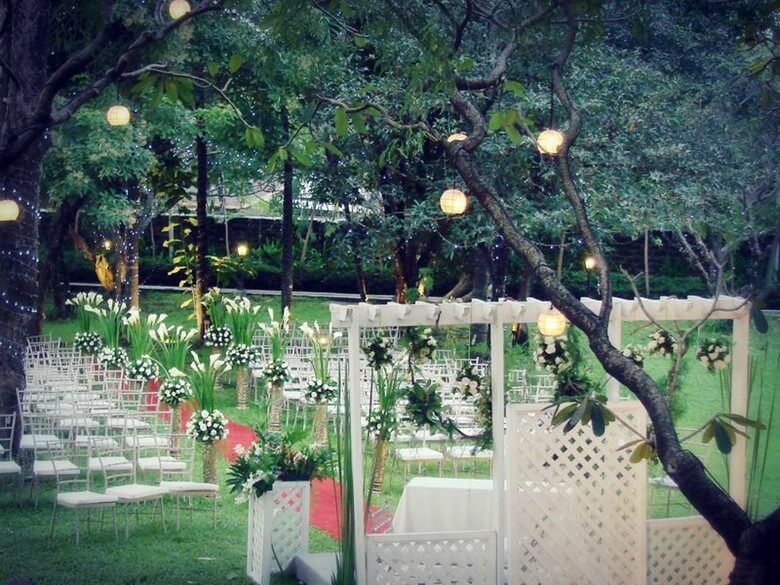 Photo Courtesy of
Light of Love

Whether you're planning a simple celebration with family and close friends or a massive wedding party, the Light of Love events place in Quezon City can make your special day truly magical. You may choose the glass-covered atrium or the lush garden for your venue.

Sampaguita Gardens in Quezon City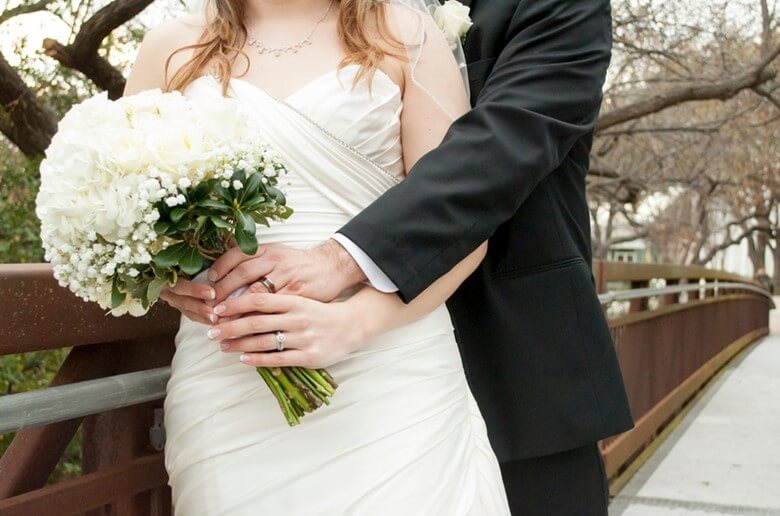 Photo Courtesy of Alicia Zinn via Pexels

Say your "I do's" in the mesmerizing Sampaguita Gardens. Its elegant ballroom is perfect for a crowd of 400 to 450 people. If you want to celebrate under Manila's evening skies, book the Vera Perez Gardens.

Dusit Thani Hotel in Makati City
Dusit Thani is one of the first-rate hotels in the country. Hold your wedding reception in the Mayuree Grand Ballroom or under the Poolside Pavilion Tent. Dusit's hospitality specialists are guaranteed to deliver only the best services to you and your guests.

Sitio Elena in Pasig City
This glass-walled pavilion is surrounded by churches, making it a top choice for wedding receptions. Sitio Elena accommodates one event at a time so you are ensured of your privacy. Have a garden wedding for 500 people in this sophisticated venue.

The Glass Garden in Pasig City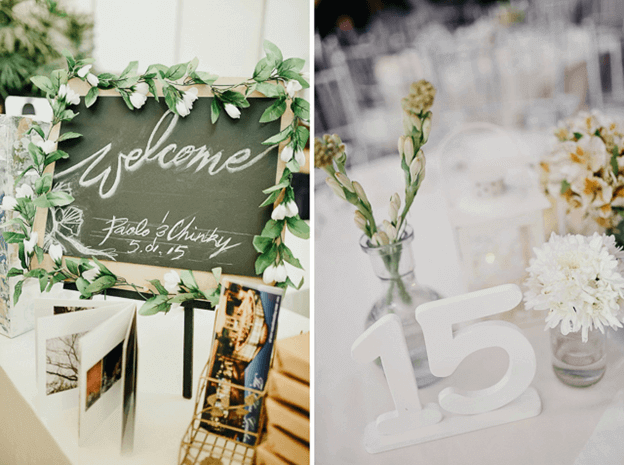 Photo Courtesy of The Glass Garden

Tie the knot in style. The Glass Garden in Pasig City is one of the top-rated event places in Metro Manila. It boasts of dramatic architectural designs and lush indoor gardens. Inquire about a comprehensive wedding package to free yourself from stress!

Palazzo Verde in Las Pinas
Think outside the box. You can have a Victorian-inspired wedding or a Baroque-style celebration. Your wedding is a once in lifetime event so make sure it's memorable. Palazzo Verde can make your dream nuptial a reality. Its Hilltop, Conservatory and Pocket Gardens are perfect for pre-nuptial photo ops.

Diamond Hotel in Manila
Let Diamond Hotel offers you a fine venue for your special affair. The premier events venue, Constellation, can accommodate small gatherings and grand parties. Say your vows with the picturesque Manila Bay in the background.

Edsa Shangri-la in Mandaluyong City
For a five-star wedding, choose Edsa Shangri-la. This luxury hotel at the heart of Metro Manila offers various wedding packages and world-class service. Whether you want an intimate reception or a grand celebration, Edsa Shangri-la will surely make your affair unforgettable.

Patio Victoria in Manila
Inside the Walled City of Intramuros is a patch of heaven. In Patio Victoria, you can choose from five classy themes for your wedding: Black & White, Iridescent, Victorian, Bordeaux and Town & Country. Create wonderful memories in this romantic venue.

Regardless of where you choose to tie the knot, remember that your wedding is just the start of a new chapter with your loved one. Savor the moment and look forward to your future together with hope and courage.


An article written by Patricia Evans from Huffington Post UK Blog. She is a part time interior designer and a full-time mother. She has worked in Marketing before but she quit her job to pursue her true passion: interior design. When she's not busy balancing her household and career, she writes about lifestyle, travel, architectural trends, fashion, health, gardening, tea, and cooking! Follow her on Twitter. Thank you Patricia!
For centuries patients have tried sundry herbal supplements for ED – the repeated inability to get an erection firm enough for sexual intercourse. One recent study found that ED affects 140 million men worldwide. If you're concerned about erectile problem, you have to study about how much does levitra cost. Is it possible to prevent ED? Occasionally folk are onlooking for remedies to resolve sexual health problem. When you buy medicaments like Cialis you must ask your pharmacist about levitra cost per pill. Several companies describe it as levitra prices. However, you have to check with your physician to see whether one of these remedies is a suitable choice for you. Additionally most side effects vary depending on the patient's diseaseage and other factors.