Where to stay: Villa Marinelli Hometelle Tagaytay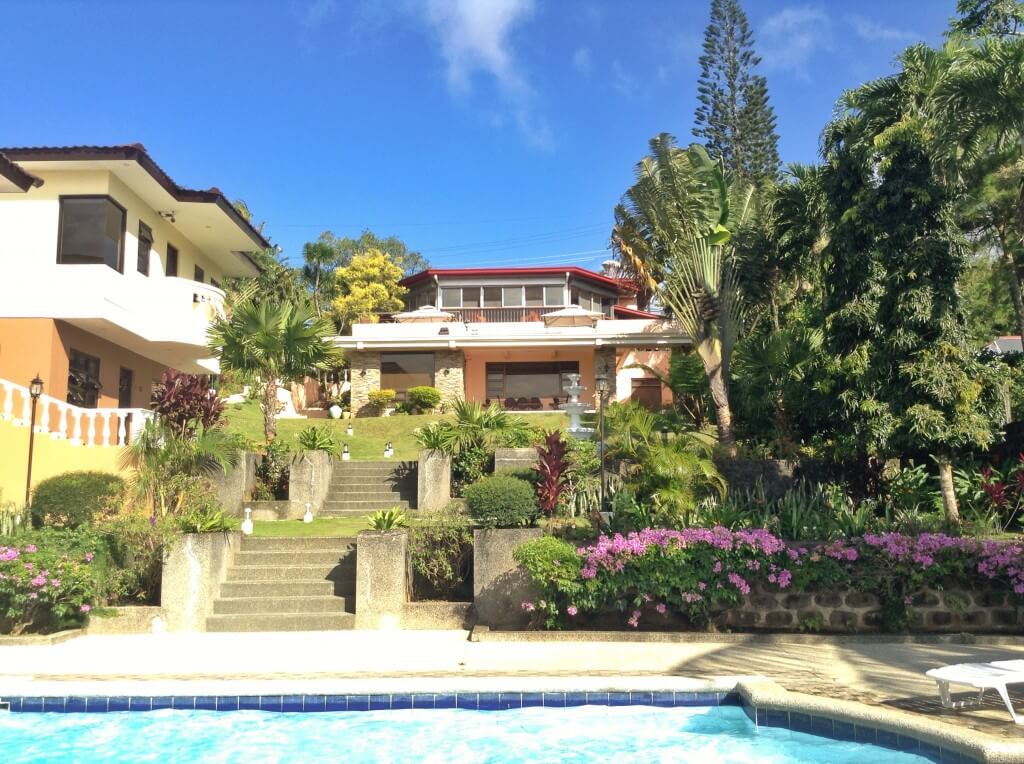 A great way to start the year is to relax and unwind in Tagaytay. Tagaytay has a perfect weather for tourists, it has a sunny and cold breeze vibe. This is also a great way for me to start the new term right (for Mapuans)t. I stayed at an Italian inspired place which is Villa Marinelli Bed and Breakfast Hometelle. Experience a home away from home luxury service. The place is boasted as the picturesque view of Taal Volcano. Wake up and eat with a full view of the world famous volcano and Taal Lake.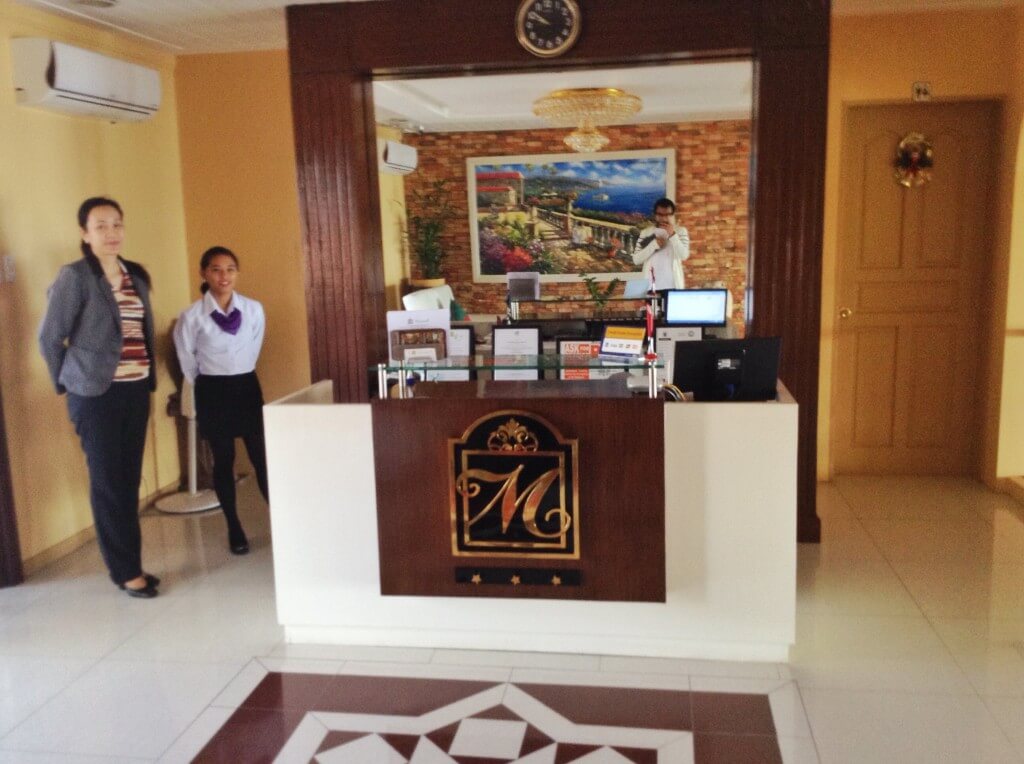 Get out of the busy life un the metro and relax to this perfect getaway here in Tagaytay. Villa Marinelli Hometelle has 5 deluxe rooms and 4 VIP suites. The whole place is Italian inspired. You'll enjoy your stay here because they have green garden with lots of flower that compliments the relaxing ambiance of the place. You can go on a swim because of their outdoor swimming pool that has a great view of Taal Volcano.
Rooms
All of the rooms here are equipped with LED TVs, Cable TV, Wi-Fi connection, Inverter-type airconditioner, sophisticated toilet and rain shower fixtures, safety deposit, mini bar, and hair dryer.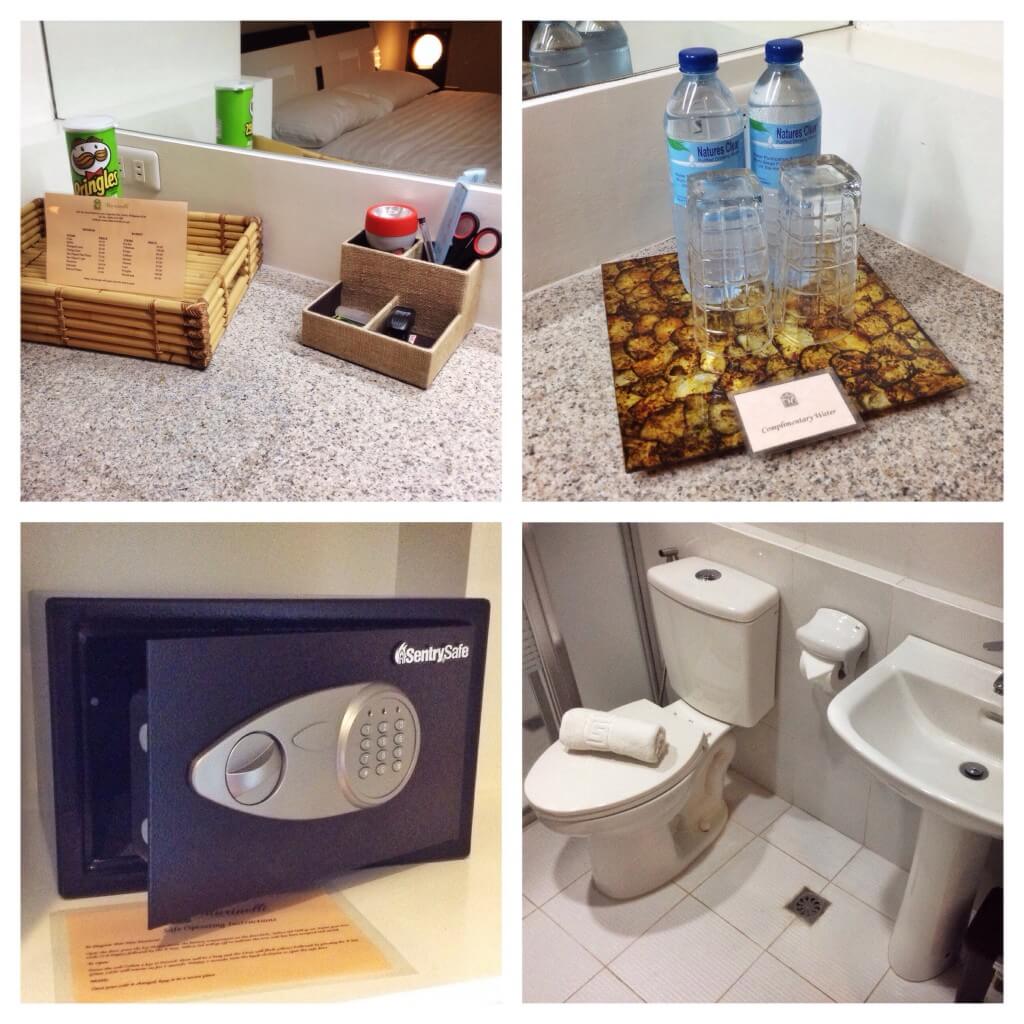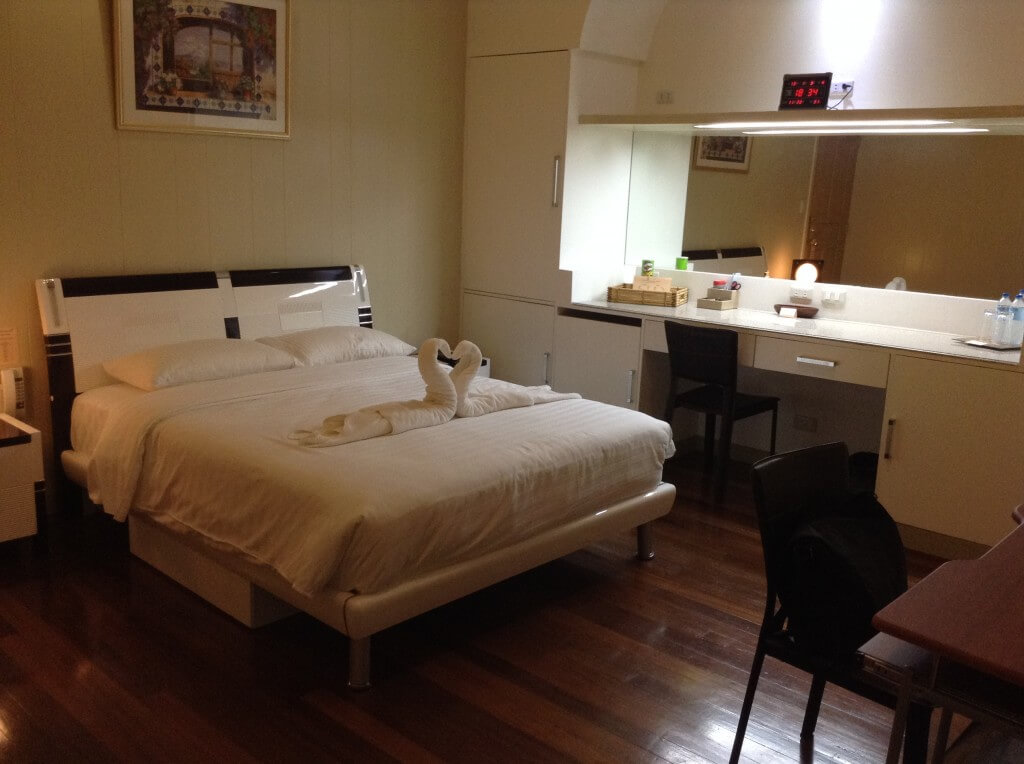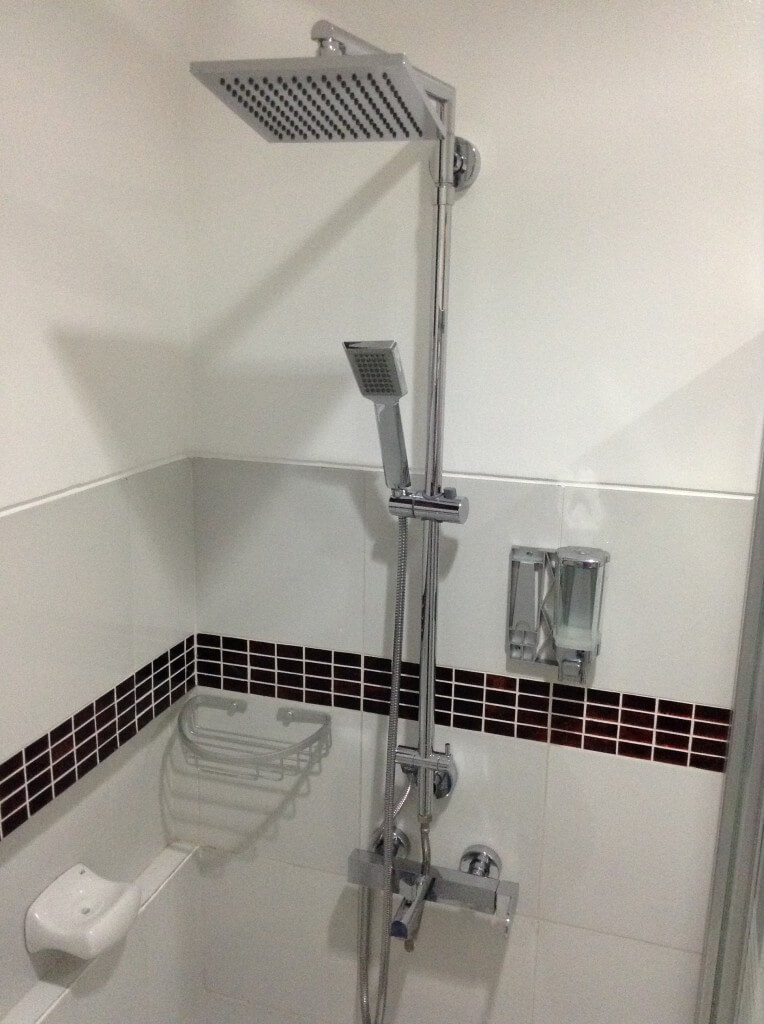 I stayed in their deluxe room. I must say the room itself is spacious. My bes here is a Queen sized bed that is so soft and comfy. They also have a wide mirror and lots of outlet for your gadgets which I love. That's a plus for me because some hotels have only 2-3 outlets but here there are 9 pairs of outlet. My favorite part of the room is the rain shower fixture of the bath room. That's why I love taking a shower here.
One more reason why it is a good choice to stay here is that the staff are so friendly. All smiles from my first day up until I leave the place. Seeing smiling faces are so relaxing.
Amenities
The lobby is connected to the reception. It surely feels like home here. Sit by the sofas in the lobby and enjoy the full view of Taal Volcano. It is perfect if you want to read and take a seat and relax. They also have game ro where you can play billiards, chess and other board/card games. It is adjacent to the bar. You can also eat by the bar or just go to the veranda to enjoy your breakfast with the view of the place.
VIP Suites
There are 4 VIP Suites in this places. All Italian inspired suites.They named the VIP suites by the famous places in Italy named: Venizia, Roma, Firenzie and Milano. All suites has its own view of the Taal Volcano. It is perfect for a family of 3 (max for 5). Venizia and Firenzie are in the 1st level while Roma and Milano are in the 2nd level.
Rates
Weekdays (Monday – Thursday)
Deluxe Rooms – 3,6500php
VIP Suites (1st level) – 5,700php
VIP Suites (2nd level) – 6,200php
Weekend (Friday – Sunday)
Deluxe Rooms – 5,300php
VIP Suites (1st level) – 7,000php
VIP Suites (2nd level) – 7,500php
FYI there are complimentary breakfast if you stay here and also 1 parking slot per room. You have a choice of Filipino or American breakfast and you also have a choice what food are in your plate.
Facts: Marinelli is derived from the names of the owner, Mariano and Lina. They officially opened just last year, May 5 2013, so expect everything are still new and well taken care of.
Villa Marinelli B&B Hometelle
Address: 301 Sta. Rosa Rd. San Jose, Tagaytay City, Cavite, Philippines, 4120
Tel. No: (046) 413-1387
Cel. No: 099999-888-66
Email Add: villamarinelli@yahoo.com
Website: www.villamarinelli.com.ph
FB: www. facebook.com/villamarinellitagaytay