Fail attempt to climb Mt. Tapulao
There are things that you shouldn't underestimate. It's always good to be ready for anything and always expect the worst, especially if you're in a mountain. I've learned those when we tried to see the beauty of Mt. Tapulao. Sometimes spontaneity isn't always cool. Maybe for some cases like going out and have some drinks, but when you're going to try to climb a mountain, be sure you're ready for it and well prepared.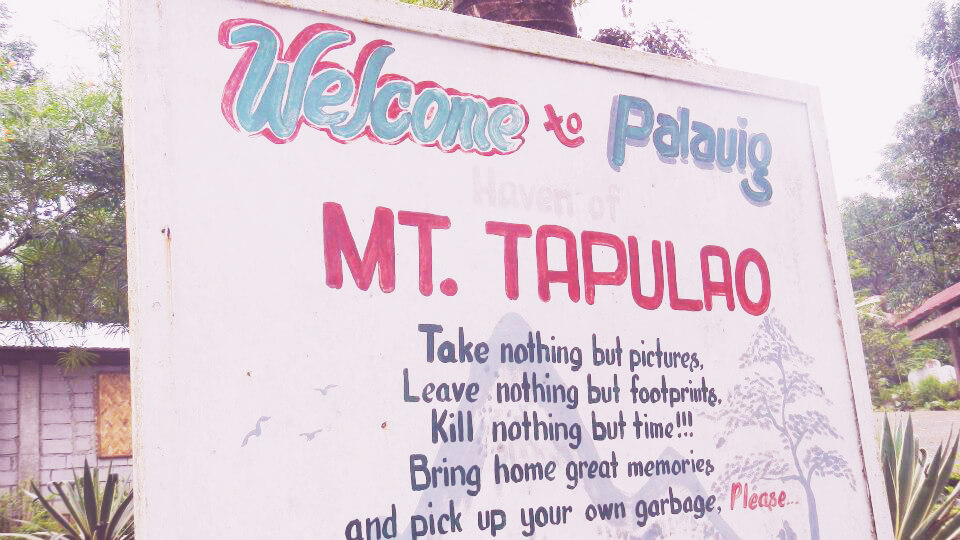 Mt. Tapulao "Poor Man's Pulag", Palauig Zambales
2037 masl, Major climb
How to get there:
We rode a bus in Victory Liner, Sampaloc. It took us 6 hours to reach Iba, Zambales. 11:30, we leave the terminal and by 5:30 we reached Iba Victory liner terminal. The trip had 2 stop overs, one in Pampanga and I don't remember the other one. After that, we rode a bus that will take us to the entrance of Dampay Salazar Resettlement. The tryk fetch us from the entrance to the resettlement. The road there is very rocky. So prepare for a bumpy ride. haha
[ylwm_vimeo height="400″ width="600″]48144851[/ylwm_vimeo]
Bus (Victory Liner; Manila-Zambales): 278PHP (student fare) & 348(ordinary fare)
Bus (Iba – Palauig): 20PHP
Tricycle: 250PHP per 3 person
Trail
We have finally reached Dampay Salazar Resettlement. After we had our breakfast and some preparations we then start to trek. Unlike any other trail, some will condition you before starting an assault to slopes, Tapulao's trail welcomes you with rocks and unending assault. Non-stop trekking so please be ready. Sabi nga nila basagan ito ng tuhod. Stair climbing and some floor exercise will help you climb this mountain. Good thing the weather while we're trekking is cloudy, but still the trail dehydrated me.
After 3 hours of trekking we finally reached KM 5, the first water source. While resting the heavy rain starts to fall. It was hard and we got a call from Manila that a storm may hit Zambales that day so we decided to abort the climb.
While we're on our way to the resettlement, it rains so bad, the stones became slippery, and some trails became muddy. My only goal that time is to go down, drink a hot coffee and hit the shower.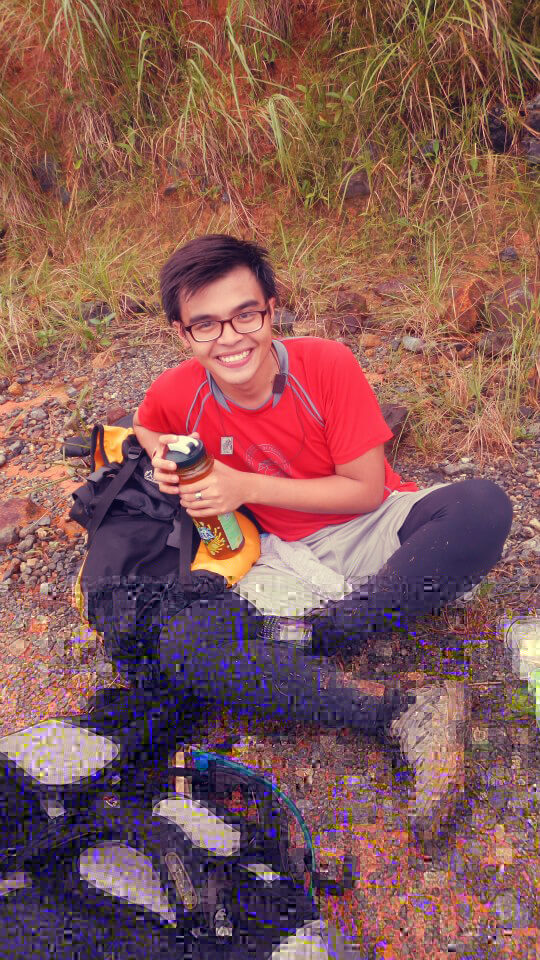 Stay
We stayed for one night in the resettlement. We talked about everything, get to know each other since we're with some applicants. We cook all our foods there. It was fun. While trekking down the mountain, I felt disappointment but when I got in the resettlement, I felt our decision was right. Safety first.
Overnight stay – 150PHP per group
Going home
One thing I like in this area they let people to take a shower in their own home. It's you're choice to give them something. Hiya mo nalang diba. haha! After taking a nice shower, we pack our things up then go home. We ask the tricycle to drive us from resettlement to Victory Liner. Hassle free na yun.
Tricycle – 400 per 3 person