Taking QuikPod Sport on your Adventure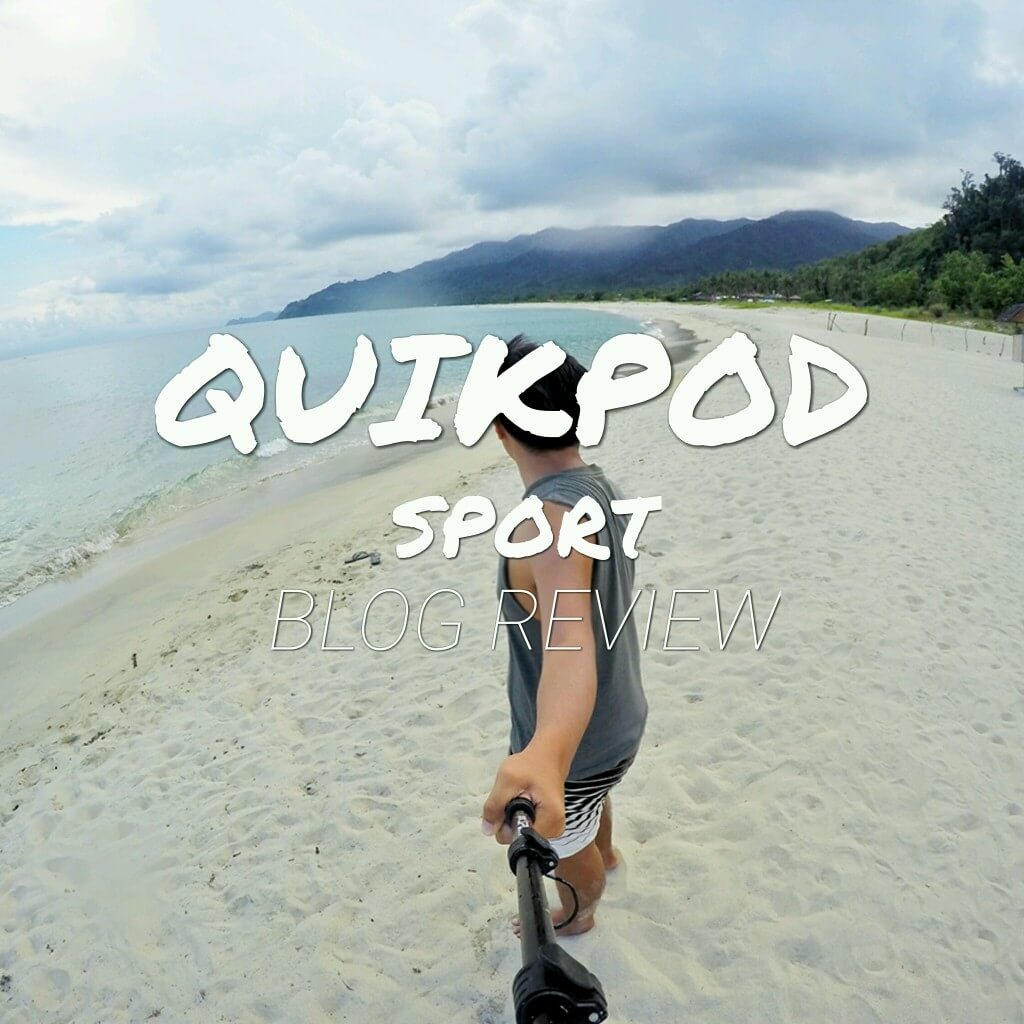 Despite selfie being so popular among millennials nowadays, I don't own a selfie stick myself. Until I was introduced with this great company called, QuikPod. They manufacture these sticks for all sorts of camera specially action cameras like GoPro. I have always had problems with taking a selfie with GoPro whenever I use my hand as selfie stick, I always get my thumb at the side of the photo. Good thing, Quick Pod is there to capture those memories.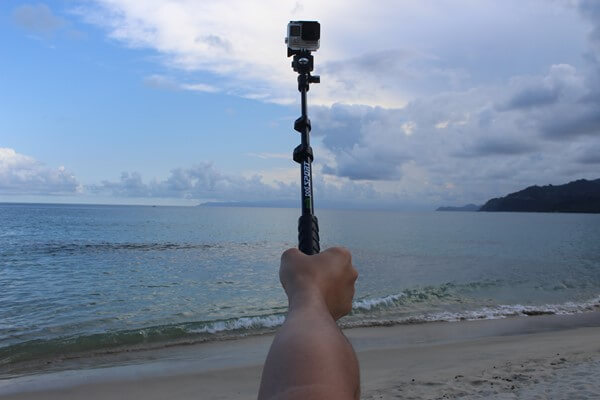 QuikPod Sport
Quikpod Sport is the longest pole for GoPro! This pole works on different cameras like GoPro Hero 4, Nikon KeyMission 360 and Ricoh WG-M1. It also has smartphone holder that will fit all phones up to iPhone 6+ and Note 5. QuikPod Sport is a handheld telescopic monopod that has a built-in mirror to ensure that everyone is in the photo when taking a selfie. The QuikPod Sport is 18 inches long when retracted and 53 inches long when extended. The pole folds up into a small carrying bag making it easier for transport. Here are the list of reasons why you'll love QuikPod Sport!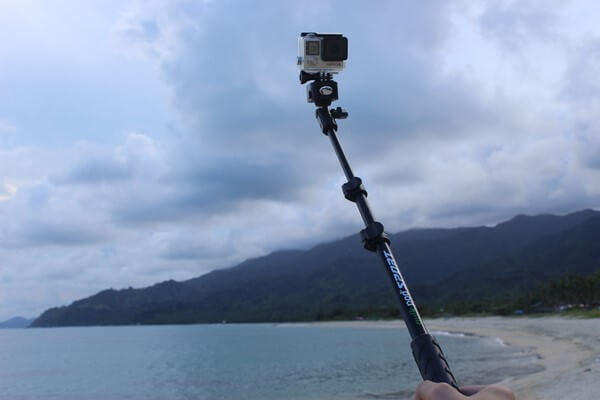 2 year warranty (online only)

Fully Salt-Waterproof, Meets ASTMB117/ISO 9227 Salt Water Standards

Material: Hard Anodized Aluminum

Built-in Selfie mirror

Quick Release Camera Mount

Enhanced Rubberized grip handle

Stainless steel screws

Lever Locking rods

Multifunctional head assembly (allows for every possible camera angle with full 360° Pan & Tilt Action using a combination of available adapters).

Includes 1/4″ x 20 female thread at the base. Tripod Leg Compatible.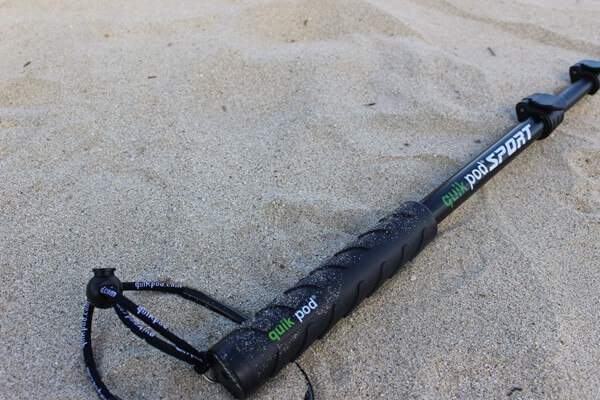 QuikPod Sport is a functional and portable pole. It has accessories that comes with in the package when you buy the pole which will help you on your selfie-game. Here are the accessories included in the package.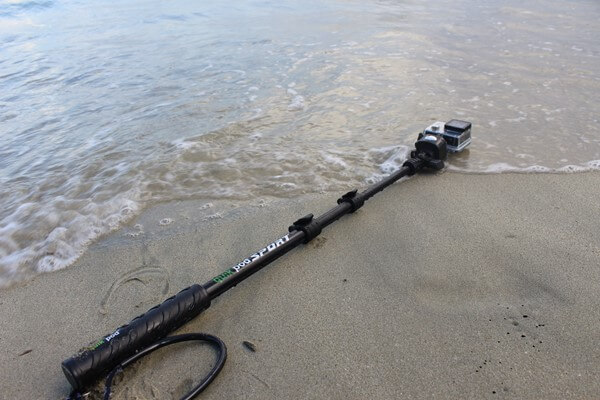 GoPro compatible quick release adapter

1/4″ x 20 quick release adapter

smartphone adapter

sure grip handle

lightweight airplane grade black aluminum rods

tree bumper

pocket clip, rubber monopod adapter

stainless steel screws

waterproof lanyard

carabiner

silicone tether

tightening tool

smartphone holder Unique design is pocket size for travel

Quik Pod Shoulder Sling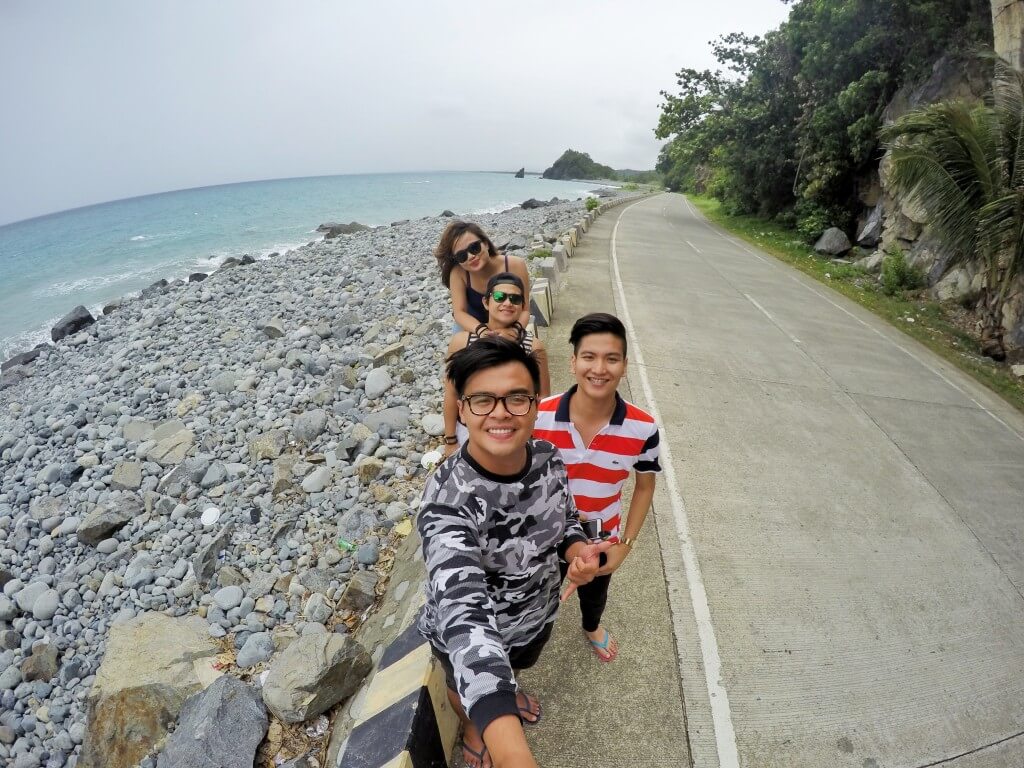 Really Love QuikPod Sport
As an outdoorsy person this pole is really ideal for my lifestyle. If you want to document and take selfie while partaking in extreme sports like whitewater rafting or surfing, this would be a great option for you. The grip is really sturdy that you won't worry that it will slip on your hands and it also comes with lanyard for your wrist for security. It is salt-waterproof so no worries if you're thinking of bringing it on your under-the-sea adventure. It is also handy and lightweight! Plus it comes with padded carry bag for portability. I would recommend QuikPod Sport as you selfie stick buddy for your next adventure.
Here's a montage on my recent Baler trip using my GoPro Hero 4 and QuikPod.

No doubts, healthy diet and medicines are playing on the minds of men all around the World. People get millions prescription medicines online. If you are going to use Cialis, you perhaps want to know about http://isviagraoverthecounter.com/metronidazole-over-the-counter.html. Today, there are many options for those ones who suffer from such health problem. What do you think Cialis is? Sometimes, when folk talk about generics, they mean Metronidazole Over the Counter. Matters, like Generic Flagyl Over the Counter, cite to sundry types of health problems. Without fail, sexual disorders can help depression and can leave you and your partner feeling frustrated. But only your physician can make solution if Cialis or other treatment is good for you.