Review: World Balance Arrow Head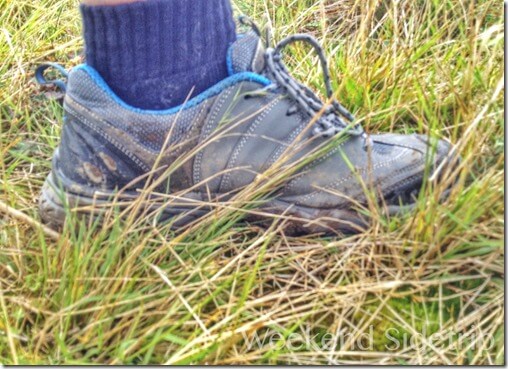 ---
ARROW HEAD
Color: Black – Red / Gray – Blue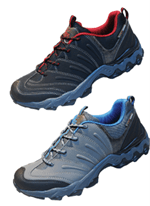 Size: 39 – 43 (EUR); No Half Size
SRP: 1,699php
Details:
Man made leather upper for added durability

2 different mesh lining provides breathability and comfort

Lace – up front closure for a secure fit

Thermoplastic Urethane heel counter provides stability and prevents over pronation

Padded tongue and collar for extra comfort

Terra-soft insole technology enhances cushioning, is shock absorbing, and is durable

Lightweight compressed ECA outsole with rubber provides durability, traction and grip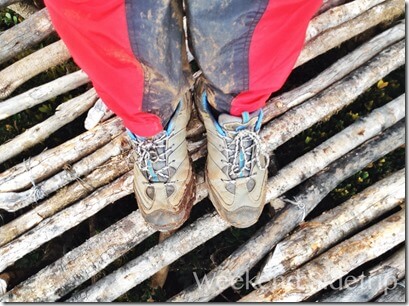 It's my first time to make a review about shoes. I was lucky enough to get a chance to try World Balance's Arrow Head and Boost Up (which has different blog post).Both shoes are for trekking, so mountaineers out there if you're looking for an affordable and good deal shoes World Balance offers different models for US! Yes affordable because this Arrow Head is just 1,699php only.If you're tired of wearing that sandals for trekking, come on don't hesitate to buy World Balance trekking shoes because it's so affordable and for sure it is a good quality product.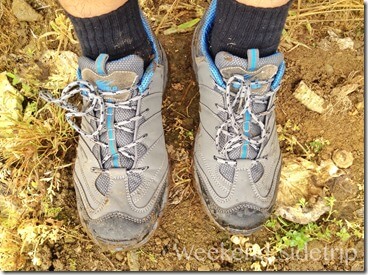 Experience
I used the Arrow Head for Luzon 3-2-1 trip in Benguet where I climb the 3 highest peak in Luzon which are Mt. Pulag, Mt Tabayoc, and Mt. Timbak. I think it is be a good test for the shoes because it would be tested in different mountains with different trails and not to mention the mountains fall into the category of Major climb mountains.
For the design of the shoes, it's very maangas because of the man made leather on its exterior. I got the Gray – Blue color, it very eye catching because unlike any other trekking shoes where they uses earthy color, here, the Arrow Head is very modern and stylish.
The cushioning of the shoes is very comfortable. It is because of its Terra-soft insole technology where it enhances the cushioning of the shoes and it is also shock absorbing which protects your feet from injuries. Terra-soft insole technology makes the shoes durable which is really proven and tested because I have used the shoes for 3 consecutive climbs and I hadn't fail me. One thing though, I think my toes is too wide/big (in the metatarsal part) which made it slight tight in that part.
The sole of the shoes is very important when I'm looking for a shoes. Arrow Head performance in the trail of the 3 mountains were promising although in the trail of Tabayoc which is very mossy, I often slips because I think all shoes will surely slips on mossy rock, right? But the grip power of the shoes in mud, moist ground, grass, rock and roots was satisfying.
Summary
I was satisfied because it helped me survive the 3 mountains in that trip. I would recommend this on my friends, especially to those mountaineers who are just starting because of its affordable price. You can get a good quality shoes in an affordable price of 1,699php. It is thrice (or more) as cheaper as any other trekking shoes.
World Balance Arrow Head is available in all World Balance stores and all leading department stores with an affordable price of 1,699php. Like World Balance FB page or visit their official website for an update on their new shoes.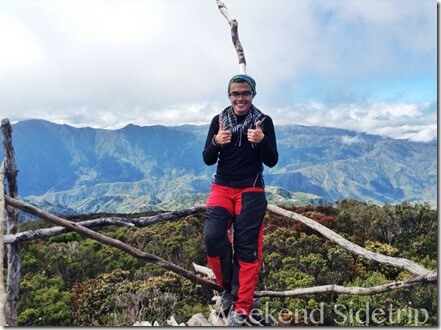 Satisfies mountaineer here