Top 4 Reasons Why Pinoy Should Visit Indonesia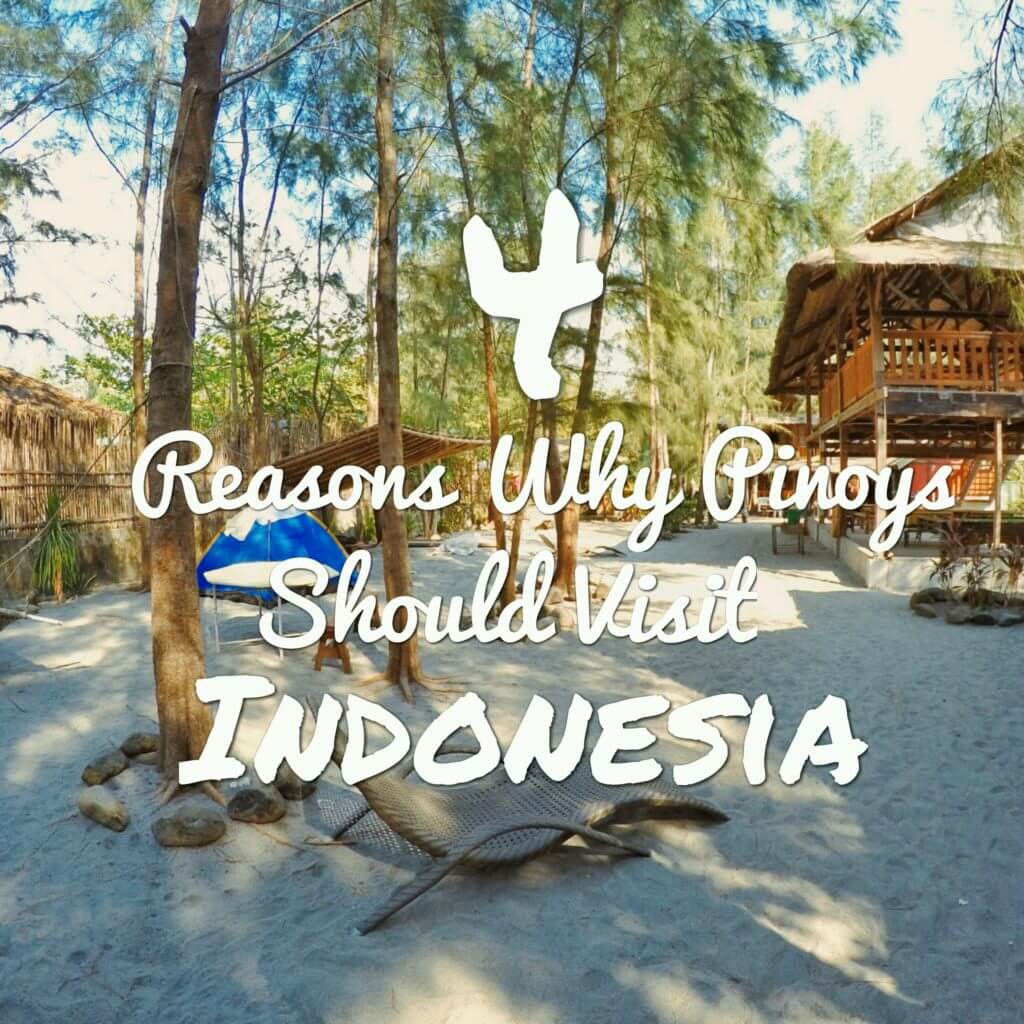 Just like the Philippines, Indonesian archipelago consists of 17,800 islands, which is more than our humble archipelago can offer but like our country, there are also hundreds of native ethnic and linguistic groups, wide array of flora and fauna also occupy the magnificent natural landscapes of Indonesia. Being a fellow ASEAN country, Indonesia has a lot of resemblances in our country. I will list down 4 reasons why Pinoy should visit Indonesia and explore the country.

Trivia about Indonesia
Indonesia is located far southern part outside of the Philippine Area and is adjacent to Malaysia. Philippines and Indonesia are two of the the founders of ASEAN and are members of Non-Aligned Movement and APEC. They are both mainly composed of islands. Indonesia is also the fourth populous country following after China, India and USA. The country also has the world's largest Muslim population and second largest Chinese population next to Thailand. The country is a home of more than 1,300 ethnicities with over 700 living languages.

#1 Pristine Beaches
Indonesia has 17,800 islands whereas the Philippines has more than 7,100 islands. We can say that Indonesians and Filipinos are both island lovers. Indonesia is the go-to country of the people who enjoy the beach life and island hopping and with thousands of island to choose from, you will definitely be spoiled. Every Filipino who enjoys island hoping should definitely visit these breathtaking beaches of Indonesia.

#2 Komodo Dragons and Orang-utans
Indonesia has a very diverse wildlife just like the Philippines, including the famous Orangutan and Komodo Dragons. The best island to spot Orangutans in the wild is in Kalimantan, Tanjung Puting National Park, Kutai National Park and Betung Kerihun National Park are some wildlife sanctuaries located in the island. Meanwhile, you can visit Komodo Island and Rinca Island to spot those yellow forked, scaly skin, huge and muscular-tailed Komodo Dragons.

#3 Kopi Luwak
Kopi Luwak or Civet Coffee is considered as the world's most expensive coffee. The main factor why it is so pricey is because the coffee bean being used are digested by Indonesian cat-like animal or most commonly known to them as Civet cat. Although we do have those in Tagaytay and Batangas area where they sell civet coffee, why not try the legit Kopi Luwak in Indonesia and taste their authentic coffee.
#4 Surf up in Bali
Indonesia is an archipelago and just like here in the Philippines, they have a lot of surfing spots like: Sumatra, Java, Lombok, Sumbawa, Timor and of course the famous Bali. Bali Island has a great location for both dry and wet season, so you'll never miss playing with the waves. The peak season of surfing is during the dry season that typically runs from May to September.

There are a lot of reasons why Pinoy should visit Indonesia because the country is really beautiful and interesting. Better check out Traveloka and plan your trip to Indonesia now so click here to get started.
For centuries patients have tried sundry herbal supplements for ED – the repeated disability to get an erection firm enough for sexual intercourse. One recent study found that ED affects 140 million men worldwide. If you're concerned about erectile problem, you have to study about how much does levitra cost. Is it possible to prevent ED? Occasionally men are watching for remedies to resolve sexual health problem. When you buy medicaments like Cialis you should ask your druggist about levitra cost per pill. Several companies describe it as levitra prices. However, you have to check with your physician to see whether one of these remedies is a suitable choice for you. Additionally most side effects vary depending on the patient's diseaseage and other factors.